Christmas Digital Escape ™ Room | Main IDEA | Holidays Around the World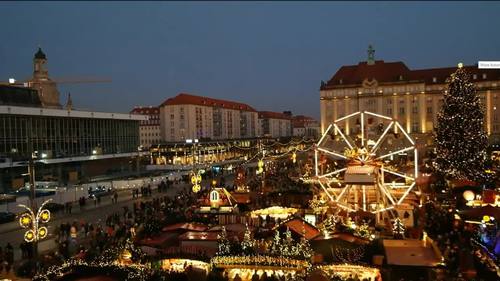 ;
PDF

Google Apps™

Internet Activities
Includes Google Apps™
The Teacher-Author indicated this resource includes assets from Google Workspace (e.g. docs, slides, etc.).
What educators are saying
Perfect ending to our unit on Christmas around the World and the kids loved it and were learning too!
Very cute and fun activities for my 4th graders to complete before winter break. Will definitely use again!
Also included in
Are you wanting to have a virtual holiday party this year? This is a BUNDLE of 5 Holiday Resources to use with distance learning or IN PERSON learning safely. It is designed for 1st - 3rd grade students. READ THE DESCRIPTIONS CAREFULLYWhat is in this resource?1. Design a Gingerbread House/Person Vir

Price $21.58

Original Price $26.98

Save $5.40

Students LOVE going on an educational adventure with Digital Escapes! This bundle has ten digital escape rooms made with K-2 students in mind! These escapes cover various topics that teachers use throughout the school year and run through a Google site. What's Included:10 Digital EscapesJohnny Apple

Price $47.13

Original Price $58.91

Save $11.78
Description
Looking for a GREAT activity for your students to help your students' practice problem solving and learn about different winter holidays with a focus on the main idea? Digital Escapes™ are a fun way to get students to learn without even realizing it. NO Printing and No Prep needed for this digital escape! Super EASY for in-person or Distance Learning.
Google Apps™
Students will click an audio button for a short story and directions to help with their first clue. During the escape, students will be tasked with solving 4 lock clues in order to escape the room and break the spell a bad elf placed on them. There is a pdf included in this download with directions, the link to the site, an answer key, and an optional note-taking worksheet for students. This activity takes about 20 to 30 minutes to complete.
>>> Check out the VIDEO HOOK
Students will:
Listen to short audio directions
Watch a Video with a Problem (learn about how to find the MAIN IDEA) SEE VIDEO PREVIEW
Solve 5 Comprehension Questions about different winter holidays they learned from the video.
Solve a Jigsaw Puzzle (also focus' on the main idea)
Read a passage (see preview) and find the main idea to get the clue
Work on problem solving as a group or individually
End with a treat of your choice or recess after they escape
POSITIVE Reasons to use a Digital EDUcational Escape:
NO PREP! (Nothing to make, cut, laminate, hide or buy. Everything is on the Google Site!)
Students LOVE Digital Escape Rooms
You can easily share the link in GOOGLE CLASSROOM. Students can complete on Chromebooks, laptops, on an iPad or in a computer lab.
Work in groups or individual
GREAT for #DistanceLearning
* 1st to 3rd Grade can complete this digital escape. If you did it whole group with kindergarten, it could work or if you have high readers.
WATCH THE VIDEO PREVIEW
Digital Escape Room Tip for Teachers:
Q: Do my students need Google Accounts to complete a digital escape room?
A: I do not require a forced copy or anyone to log into a Google Account. This is a "share the Google Site link," and ready to go.
⚠️⚠️⚠️ PLEASE READ-DISCLOSURE ⚠️⚠️⚠️
PLEASE TEST GOOGLE SITES and THESE WEBSITES ON YOUR SCHOOL COMPUTERS FIRST. TRY THIS TEST SITE.
1. MAKE SURE YOUR DISTRICT DOES NOT BLOCK YOU FROM USING JIGSAWPLANET.COM, EDPUZZLE or YOUTUBE. THERE MAY BE A LINK TO THESE SITES IN THE ESCAPE ROOM.
2. Also, please make sure your district DOES NOT BLOCK OUTSIDE GOOGLE SITES. I would check with your IT department.
3. I AM NOT RESPONSIBLE if this site is not working in your school. This is probably due to firewalls and sites your school district is blocking. I cannot control these issues.

Purchasing my teaching resources allows you to:
⭐ make copies for your own classes only.
⭐ place this file on your own password-protected class page or server (Blackboard, Google Drive, etc)
⭐ AS LONG AS no other teacher has access to that class webpage. This resource is for you, the purchaser, alone.
By purchasing my teaching resource, you ARE NOT ALLOWED TO:
⭐ make copies for other teachers or their classes.
⭐ distribute this digital resource to other teachers.
⭐ post this resource on any webpage or server that is available for public view, for other teachers.
If you and a team of teachers would like to use this resource together, please purchase additional discounted licenses on the resource purchase page.
Copyright © 2020 Teacher's Brain
All rights reserved by author.
How to get TPT credit to use on future purchases:
• Please go to your My Purchases page (you may need to login). Beside each purchase you'll see a Provide Feedback button. Simply click it and you will be taken to a page where you can give a quick rating and leave a short comment for the product. Each time you give feedback, TPT gives you feedback credits that you use to lower the cost of your future purchases. I value your feedback greatly as it helps me determine which products are most valuable for your classroom so I can create more for you. ☺
Be the first to know about my new discounts, freebies and product launches:
• Look for the green star next to my store logo and click it to become a follower. Voila! You will now receive email updates about this store.
☺ First 24 HOURS of new products over $1 are ½ off!
➤Follow my Teacher's Brain BLOG
Teaching Duration
30 minutes
Report this resource to TPT
Standards
to see state-specific standards (only available in the US).
Write numbers from 0 to 20. Represent a number of objects with a written numeral 0-20 (with 0 representing a count of no objects).
Read common high-frequency words by sight (e.g., the, of, to, you, she, my, is, are, do, does).
Read with sufficient accuracy and fluency to support comprehension.
Read closely to determine what the text says explicitly and to make logical inferences from it; cite specific textual evidence when writing or speaking to support conclusions drawn from the text.
Integrate and evaluate content presented in diverse media and formats, including visually and quantitatively, as well as in words.