Chromosomes and Karyotypes Annotated Video Script TEMPLATE- Amoeba Sisters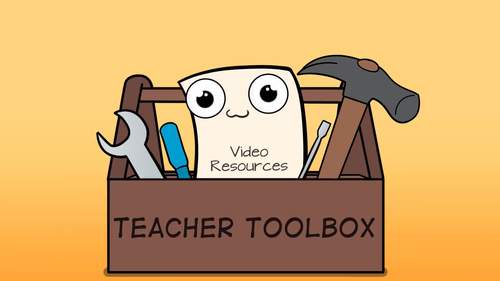 ;
Also included in
⭐ For those that have asked if there was a way to just purchase all the official Amoeba Sisters resources that we have created for TpT up to a certain point in time- this is it! This is a mega bundle that has ALL of our active, official Amoeba Sisters TpT resources up to MAY 2023. This is not a grow

Price $347.03

Original Price $433.79

Save $86.76
Description
This PDF contains our informal "Chromosomes and Karyotypes" edited video script that corresponds to our free Amoeba Sisters "Chromosomes and Karyotypes" video available on YouTube, and it serves as a tool for students to annotate on in order to connect to the material. The video script for students has been slightly "cleaned up" from the already offered YouTube captions to remove "filler words" that sometimes occur with speaking, and it has an annotation key asking students to (1) highlight parts of the transcript that they already knew (which can be built upon), (2) highlight information that is new to them, (3) write in questions they may have, and (4) underline vocabulary. In addition, the template encourages students to sketch concepts that are memorable or relevant to them. This is a powerful way for students to organize concepts from our video. Please note: you will want to make sure you have an ability to access YouTube to play the video and highlighters/colored pencils for students to use.
Our quick preview video shows a general example using one of our many offered video script templates- check it out to see more detail on how the template works! As mentioned on the product description page count, this is 3 pages total.
Helpful Suggestions: We suggest having students watch the short Amoeba Sisters video once before using this template (not viewing and doing annotations simultaneously). You may want to suggest a minimum number of questions total for students to come up with on this template. There is learning in questioning! These questions can be explored later in class OR they can be useful as having students research as exit activities.
Terms of Use: After purchasing this product, it can be used for all your classes indefinitely. However, it is licensed to you and cannot be distributed except to your own students. Like most TPT resources, it cannot be made publicly available online as this would then make it impossible for us to continue to support ourselves. If used online, please ensure it is only shared with your classes online (login/password/code) and not publicly accessible.
Report this resource to TPT