Chrysanthemum Activities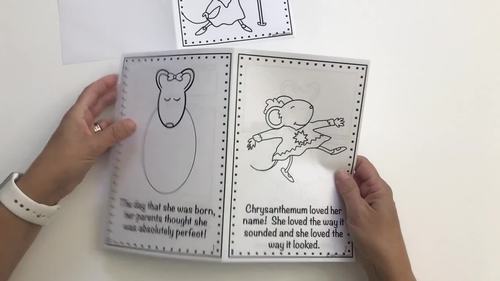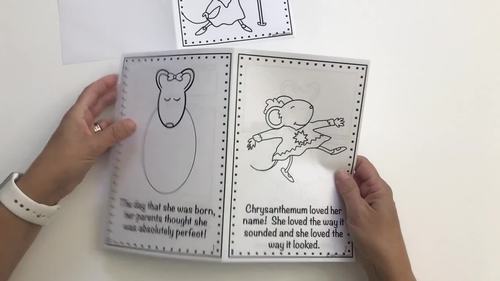 Created By
jgill creations
You can add an interactive layer to this PDF and assign it to your students through Google Classroom.
Learn more
Product Description

Standards
This product extends the book Chrysanthemum to allow students to think about showing kindness and valuing their own importance. This has 12 different activities to use with Chrysanthemum written by Kevin Henkes. It is a great Back to School book to begin with to teach kindness, how everyone is unique and how to deal with feelings.
Included in this resource:
• Feelings about the beginning of school.
• Letters, syllables, vowels and consonants in your name.
• Your name is perfect for you!
• Find Friends
• Find letters in Chrysanthemum
• Find letters in your name
• How your name was chosen
• Interactive book on feelings and kindness
• Discussion/Questions Cards
• Vocabulary Cards
• Chrysanthemum Contract
See the Video on how to assemble the interactive book.
Thank you for your purchase. For more resources, please follow me. I list things often....... and always feel free to contact me with questions, comments, concerns or just to say hey!
Remember, your high quality, constructive feedback helps me to continue creating high quality, useful and engaging resources. Oh, and one more thing......your feedback earns you TpT credits.....it's free money for you!!!
Log in
to see state-specific standards (only available in the US).
Determine or clarify the meaning of unknown and multiple-meaning words and phrases by using context clues, analyzing meaningful word parts, and consulting general and specialized reference materials, as appropriate.
Analyze how and why individuals, events, and ideas develop and interact over the course of a text.
Read closely to determine what the text says explicitly and to make logical inferences from it; cite specific textual evidence when writing or speaking to support conclusions drawn from the text.
Report this Resource to TpT