Classroom Expectations and Belief Subway Art: We Believe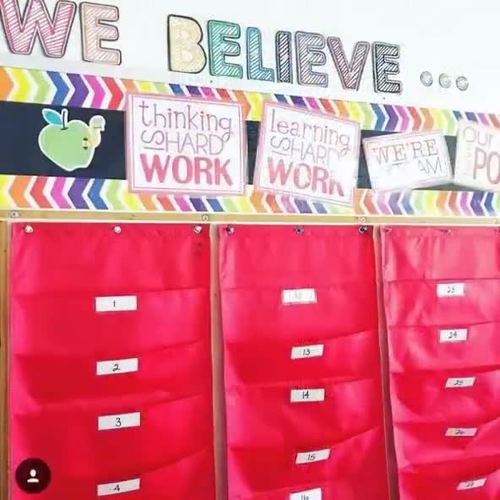 ;
What educators are saying
This was a great way to talk about how we want our classroom/3rd grade family to be! It fit perfectly on a small bulleting board I have that I never know what to do with.
My students love how this looks in our classroom and it's a great reminder of our classroom expectations.
Also included in
Subway art is popular right now, so mix that with the learning standards and it becomes the perfect learning too! NOTE: This is a discounted, BUNDLED pack of all my subway art posters. The pages included in this bundle are the same as the ones in the individual units listed below. These 5 packs are

Price $21.50

Original Price $25.50

Save $4.00
Description
These belief statements can change an entire classroom culture. Rather than introducing or creating 'class rules', these basic tenants are ideals my class holds about our classroom, our work together, and the world. Short, sweet, and easy to remember, these phrases have tremendous power. Within the first few weeks of school, we discuss (as a class) the implications of these statements asking "How will my actions reflect these beliefs?" The statements included in this pack – WE BELIEVE… (header included)
books open doors
everyone deserves respect
friendship is kindness
in excellence
learning is beautiful
learning is hard work
listening is polite
manners matter
mistakes happen and it's okay
our words have power
the responsibility is ours
thinking is hard work
we're a team
hard work makes a difference
For Christian Schools
in the father, the son, and the holy spirit
in His Holy Word
in prayer
grace is enough
To create this space in my classroom, I used black bulletin board paper. Then, I printed the statements on cardstock, cut them out, and then, added a coordinating color of cardstock behind them. Then, I laminated and re-cut the belief statements. I printed the letters for "WE BELIEVE" on cardstock, cut them, and glued them onto my piece of black bulletin board paper. It was a fairly simple process with huge effect in my classroom. (The posters look great in color or black/white.)
If you have any questions, concerns, or would like anything else included in this pack, please let me know! I would love to speak with you. You may email me at brownbagteacher@gmail.com or contact me via the Q&A Section on Teachers Pay Teachers.
-Catherine
The Brown Bag Teacher
To purchase a bundle of all my Subway Art Posters, click here.
To see these belief statements in action in my classroom, please click here. For other Subway Art classroom resource, check out my
Genre Subway Art Posters
and my
Reading Comprehension Strategies Posters
.
Report this resource to TPT