Close Reading Comprehension Passages and Questions Mega Bundle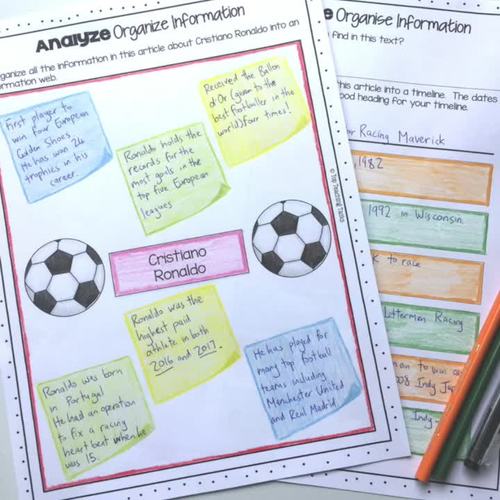 ;
Products in this Bundle (35)
showing 1-5 of 35 products
Description
Ramp up your reading comprehension program with this Close Reading Mega Bundle. It features differentiated Reading Comprehension texts and follow-up questions with Higher Order Thinking activities on a range of engaging topics. Perfect for test prep or to ready yourself for back to school!
These reading passages are themed around twelve topic areas:
Great for 4th grade and 5th grade! All together you receive 44 texts at two reading levels (scaffold and extended) and a huge range of higher-order thinking activities.
When you download this resource, it comes with US spelling and printing sizes.
The British Spelling version of this MEGA Bundle is here!
Each Reading Resource includes Grade Four and Grade Five texts with six engaging text dependent higher order thinking tasks - perfect for reading comprehension in your guided reading program.
This resource would also be suitable for Year Six learners as the higher order thinking activities will keep them challenged and engaged!
Find our full range of close reading comprehension resources here!
✫✫✫✫✫✫✫✫✫✫✫✫✫✫✫✫✫✫✫✫✫✫✫✫✫✫✫✫✫✫✫✫✫✫✫✫✫✫✫✫✫✫✫✫✫✫✫✫✫✫✫✫✫✫✫✫✫✫✫✫
We really appreciate your feedback! Leaving feedback earns you TPT credits!
If you're interested in upcoming Top Teaching Tasks resources, click here to FOLLOW us.
✫✫✫✫✫✫✫✫✫✫✫✫✫✫✫✫✫✫✫✫✫✫✫✫✫✫✫✫✫✫✫✫✫✫✫✫✫✫✫✫✫✫✫✫✫✫✫✫✫✫✫✫✫✫✫✫✫✫✫✫
Stay in touch:
Take a peek behind the scenes with our Instagram
Report this resource to TPT
Standards
to see state-specific standards (only available in the US).
Refer to details and examples in a text when explaining what the text says explicitly and when drawing inferences from the text.
Determine the main idea of a text and explain how it is supported by key details; summarize the text.
Explain events, procedures, ideas, or concepts in a historical, scientific, or technical text, including what happened and why, based on specific information in the text.
Determine the meaning of general academic and domain-specific words or phrases in a text relevant to a grade 4 topic or subject area.
Compare and contrast a firsthand and secondhand account of the same event or topic; describe the differences in focus and the information provided.