Compare & Contrast Stories Mentor Texts - 2nd Grade RL.2.9 & 3rd Grade RL.3.9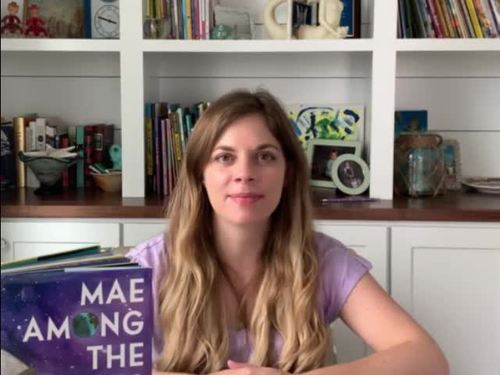 ;
What educators are saying
This what the perfet mentor text for this standard! Thank you! I have never seen a flip up Venn Diagram like this and I loved that my students could draw under it!
I absolutely keep returning for more mentor texts that are aligned to the reading standards! I am very happy with my purchase.
Also included in
⭐️Teaching standards-based skills doesn't have to be boring! These units integrate popular mentor text picture books with skill based lessons that align with Common Core and other state standards. 2nd and 3rd grade students learn to apply critical thinking and comprehension skills to their independen

Price $28.80

Original Price $32.00

Save $3.20
Description
⭐️Teach comparing and contrasting two versions of the same story by using popular and diverse mentor text picture books. Aligned to RL2.9, 2nd and 3rd grade students learn to compare and contrast plot elements in two versions of The Princess and the Pea fairytale.
⭐️Provides one week of comprehensive lessons at your fingertips. Includes lesson plans, sticky note teacher and student questions, anchor charts, student journal pages, rubrics, activities, and more.
⭐️If you do not use Common Core, this resource is still perfect for teaching, developing, or reinforcing ask & answer skills. Aligns with many state-specific standards, including TEKS and VA SOL.
✅ Comprehensive - Includes one week of lesson plans and everything you need to get the most out of the listed mentor texts.*
✅ Skill Targeted - Utilizes mentor text and included resources to focus specifically on deriving meaning from poetry.
✅ Integrates Mentor Texts - Integrates three popular mentor texts into the lessons:*
The Princess and the Pea by Rachel Isadora
Princess and the Peas by Rachel Himes
✅ Diverse - Texts are carefully selected to ensure cultural diversity and share experiences that students can learn about and/or relate with.
*See 'What's Included' below for a full list of resource contents. Mentor Text Picture Books MUST be Purchased Separately and Are Not Included.
Pedagogy Behind the Curriculum (2 pgs.)
Lesson Prep Instructions
Sticky Note Template
Lessons Plans: The Princess and the Pea and Princess and the Peas
Compare & Contrast Anchor Chart
Compare & Contrast Student Journal Page
Compare & Contrast Student Sticky Note Questions
Compare & Contrast Sticky Note Rubric
The Princess and the Pea Sticky Note Questions
Princess and the Peas Sticky Note Questions
Two Options for Foldable Activities
Character Toppers
❀ Anita T. said, "I am a new teacher this year and cannot wait to use this in my classroom. I love the lesson plans that go along with these lessons. It makes it easy to follow and also has differentiation in it too!"
❀ Lara P. said "I am super excited to use this. Highly Recommended!"
❀ Stephanie B. said, "One of the best purchases I've made on TPT. I will be buying more from this seller!"
For copyright information and a summary of how this resource can and cannot be used, please review the Terms of Use Page.
***************************************************************************
This product works great in conjunction with my 2nd & 3rd Grade RL.2.9 & RL.3.9 Passages and Questions!
Passages: 2nd Grade Compare Versions of Stories
Passages: 3rd Grade Compare Stories in a Series
***************************************************************************
How to get TPT credit to use on future purchases:
Please go to your My Purchases page (you may need to login). Beside each purchase, you'll see a Provide Feedback button. Simply click it and you will be taken to a page where you can give a quick rating and leave a short comment on the product. Each time you give feedback, TPT gives you feedback credits that you use to lower the cost of your future purchases. I value your feedback greatly as it helps me determine which products are most valuable for your classroom so I can create more for you. ☺
Be the first to know about my new discounts, freebies, and product launches:
Look for the green star next to my store logo and click it to become a follower. Voila! You will now receive email updates about this store. ☺
Follow me on Facebook for updates on new products and sales
Join my email list by visiting my website and receive a free resource ☺
*****************************************************************************
Report this resource to TPT
Standards
to see state-specific standards (only available in the US).
Compare and contrast two or more versions of the same story (e.g., Cinderella stories) by different authors or from different cultures.