Comprehension Strategies BIG BUNDLE Kindergarten & First Grade Reading Units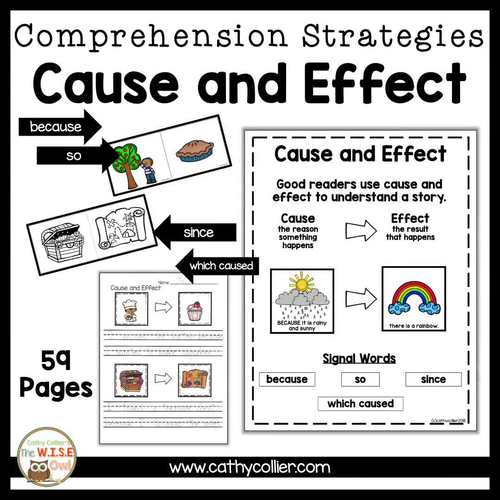 ;
Products in this Bundle (14)
showing 1-5 of 14 products
Description
Want to have all your reading comprehension units in one place and ready to go? Want activities geared toward early learners? Need whole group, small group, independent centers, and writing lessons? This BIG BUNDLE of comprehension strategies at your fingertips could make for much less stressful planning. This BIG BUNDLE has 14 complete sets in one.
Units
Asking Questions
Cause and Effect
Compare and Contrast
Drawing Conclusions
Fix-Up Monitoring
Main Ideas (2 Sets)
Making Inferences (2 sets)
Making Predictions
Sequencing (2 Sets)
Summarizing
Visualizing
Check out the video preview for more pictures.
Each set contains:
Anchor charts
Interactive notebook charts
Bookmarks
Whole group and interactive lessons
Collaborative activities
Partner work
Literacy work stations or center activities that can be differentiated
There are more than 895 pages of activities geared to help your early learners gain success and independence with comprehension strategies.
Thanks for shopping at Cathy Collier's The W.I.S.E. Owl!

By the way...

How to get TPT credit to use on future purchases:
• Please go to your My Purchases page (you may need to login). Beside each purchase you'll see a Provide Feedback button. Simply click it and you will be taken to a page where you can give a quick rating and leave a short comment for the product. I love to hear how I can help you in your classroom.

Be the first to know about my new discounts, freebies and product launches:
• Look for the green star near the top of any page within my store and click it to become a follower. By following my store, you will receive email updates about my store.

While you're here, be sure to follow me on social media to learn about new products and freebies. Consider following me on:
Cathy Collier's The W.I.S.E. Owl on Facebook
Cathy Collier's The W.I.S.E. Owl
Cathy Collier's The W.I.S.E. Owl on Instagram
Cathy Collier's The W.I.S.E Owl on Twitter
Thanks again!
Cathy
Report this resource to TPT
Standards
to see state-specific standards (only available in the US).
Read closely to determine what the text says explicitly and to make logical inferences from it; cite specific textual evidence when writing or speaking to support conclusions drawn from the text.
Determine central ideas or themes of a text and analyze their development; summarize the key supporting details and ideas.
Analyze how and why individuals, events, and ideas develop and interact over the course of a text.
Read and comprehend complex literary and informational texts independently and proficiently.