Coordinate Graphing Mystery Pictures, Coordinate Plane, Ordered Pairs, Art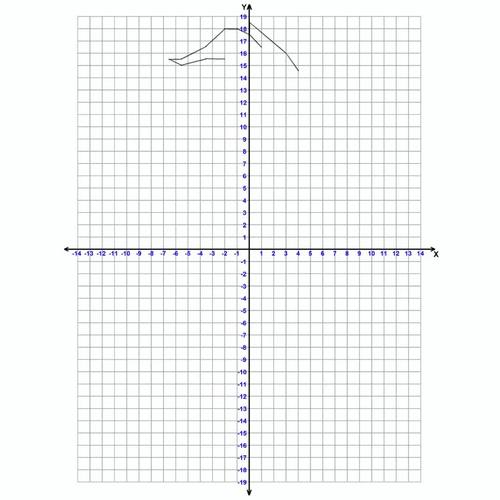 ;
5

th

- 12

th
,
Higher Education
,
Adult Education
,
Homeschool
What educators are saying
My students love these! A great activity for early finishers. They keep coming back for more. Thank you! Hands down the best purchase I have made on TPT.
Students love the picture choices. It really helps them get a handle on plotting points in the coordinate plane.
Description
Click on italic link below to see more images:
Favorite math activity for students! Teachers have commented how students from 5th grade up to 12th grade love this activity! Even teachers love doing them! :)
Please click on video to see how fun mystery graphing pictures can be in your classroom or at home.
: I understand teachers have limited resources and so you can spread the cost of my bundle with other teachers in the grade. Please only your grade level. Thank you.
200 Coordinate Graphing Pictures. for teachers and excellent material to leave for sub teachers! - Less than 25 cents per picture - :)
Each Picture is worth $1 for total value of $200.
Instructions: Same as you do for plotting coordinate graphing pictures, plot
(X,Y) then move to next point etc.
- All students love doing these intricate coordinate graphing pictures. Also, an excellent activity for Teachers in which the students can graph and color in the image!
Rack Your Brain  (TpT Seller) "This is possibly my favorite purchase on TpT! Students LOVE doing these and keep asking me for more!"
Brittany B. - "My students LOVE that these have many of their favourite pop culture characters and request these to do even without getting any points for it. It's just a fun, engaging resource that reinforced graphing skills"
Melissa Giddis (TpT Seller) "My students wanted to do more and more of these!"
Mandy F. - "My students love trying to guess what the pictures are! As high schoolers they grumble a bit, but in the end they enjoy it and this makes for a great day or two before a break."
Sheila T. - "My middle students really enjoyed "mastering" plotting coordinate points using these pictures. They didn't know what their picture would turn out to be, so they enjoyed the suspense and predicting while working on the graphs."
Lucas E. - "No matter what subject you teach, students love to complete these graphing pictures and it give them additional practice with graphing."
Michael C. - "Teaching math since the A-team and MacGyver days and this my favorite fun math resource! Best activity to keep students quiet! :) "
Jacqueline P. - "I love this! My students have so much fun with these and it gives them practice on graphing. I used it in a lesson, and now we have these available for early finishers. FANTASTIC product with a lot of different options!"
See your students become so engaged and quiet when doing these graphing pictures which are an added bonus for teachers! :)
1) Save over 200 hours of class time and prep time. Product pays for itself within one hour of your time. :)
Teachers can block off 1.5 to 2 hours every Tuesday and Friday has a fun and educational activity for the students. There are enough graphing pictures to last for the whole school year or longer!
2) Students from 4th to all the way up to 12th grade LOVE doing these pictures.
3) Great work to leave for sub teachers.
4) Great for students to work on while you do small group intervention or you need to catch on all the grading or work in class!
5) Excellent activity to connect Math to Art
6) Silence and Engagement of students! :)
You need to rename the zip file to a smaller name. TpT downloads the name of the title which makes it too big for people to unzip. So, right click on zip file and just rename it "CP" or "TpT" and then it should extract fine.
You need Adobe viewer to view PDF files. Please get the recent viewer for Adobe if files print with "Aladdin" on top. Most teachers have no issues but some do because the old versions of Adobe print them incorrectly with that issue. Thank you.
https://www.adobe.com/
©FunGraphing
Report this resource to TPT