Crayon colour theory mini-book (color wheel, color theory, color harmony)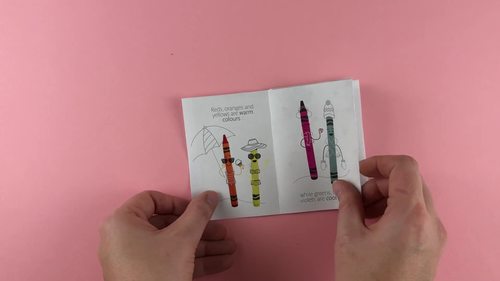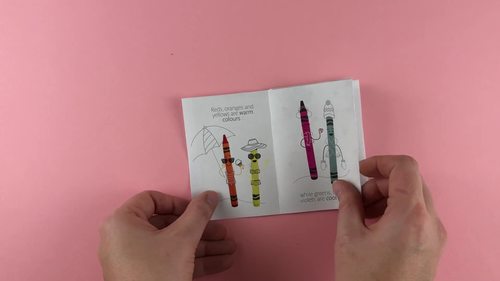 Created By
Lotta
Product Description
Teach kids about colour theory and colour harmony with an 8-page mini-book (made from one sheet of paper). It also has a bonus poster featuring the colour wheel on the back. Watch the preview video to see how it works.
The mini-book is a fun introduction to colour theory and covers:
• warm/cool colours
• types of colours; primary, secondary, tertiary
• shades, tints and tones.
The poster on the reverse covers:
• the colour wheel
• harmonious colour schemes; complementary, analogous, triadic, tetradic and split-complementary.
It's a fun handout that kids can keep and use to remind them of colour harmony when they are creating their artworks.
Inspired by the picture book The Day the Crayons Quit, I took photos of my box of crayons and illustrated them to teach kids all about colours.
The PDF is A4 size. You can print it double-sided so the colour wheel poster appears on the back of your mini-book (as shown in the video). Make sure you print it at actual size NOT shrink to fit.
There are two versions, one with US spelling and the other with Australian/English spelling. Also included is a video that shows you how to make a the mini-book from a single page.
If you like this, check out my matching products a color theory powerpoint and colour wheel poster.
Report this Resource to TpT