DISTANCE LEARNING Morning Work Binder FULL BUNDLE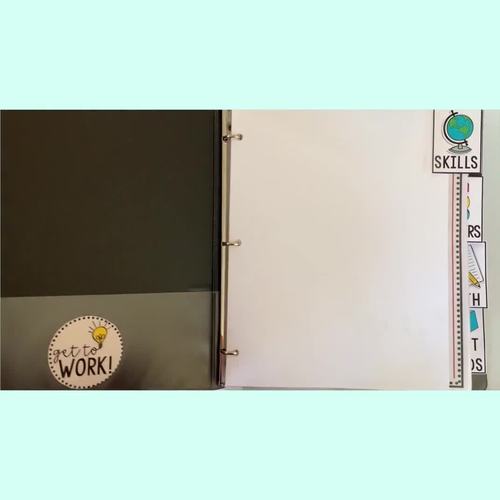 ;
Products in this Bundle (22)
showing 1-5 of 22 products
Description
YEAR-LONG MORNING WORK BINDER
IF YOU ONLY WANT BENCHMARK, ONLY WANT DOLCH, OR ONLY WANT FRY, SEPARATE BUNDLES ARE COMING SOON!!
FRY BUNDLE - TBD
Set students AND parents up for success this school year with a Home/School/Distance Learning/Hybrid/Whatever the heck they make us do Morning Work Binder!!
YEAR-LONG Morning Work Binder BUNDLE Activities
Assemble these binders for your students by printing your pages of choice, putting them back to back in sheet protectors, slipping them into a 1"/1.5" binder, and handing them off to your students to use with a dry erase marker!
To be used for WHATEVER this next school year will look like, whether you are fully in person, fully distance learning, or in a hybrid model.
Keep students in a regular morning routine no matter where they are! This will help the students, the parents, AND you!
OVER to differentiate your student's binders THROUGHOUT the school year!!!!
***"WHY would I need all of the TK-3rd grade sight words if I just teach one grade??" - IDK about you, but as a first grade teacher my kids are ALL OVER the place when it comes to sight words!! By having all of them the binder is able to be used in its true differentiation fashion. And it ALSO makes this resource apply to any future grades you might teach, INCLUDING splits!!***
***"WHY would I need Benchmark, Dolch AND Fry??? - Having each set will have you COVERED no matter where you teach!!! If your current school uses Benchmark, who's to say that they won't change the curriculum on you next year and you'll being using Fry right?!***
FREE FONTS YOU NEED TO DOWNLOAD AND INSTALL
Report this resource to TPT