DRAMA LESSON: STAGE MAKEUP DESIGN STUDY WITH CIRCUS PERFORMERS DISTANCE LEARNING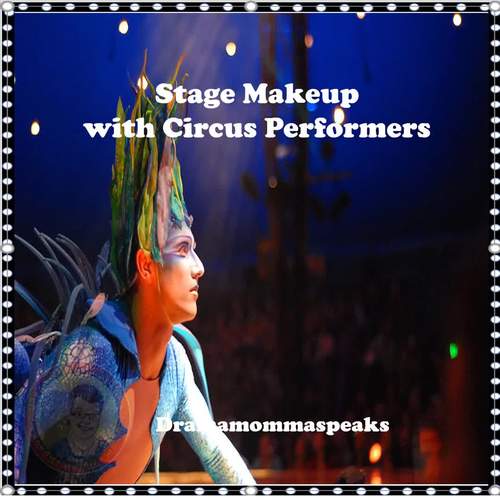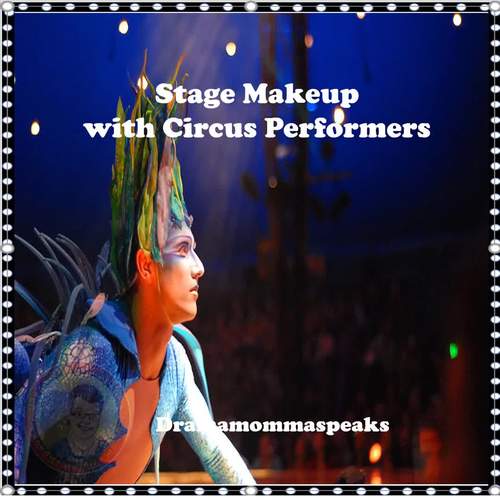 Created By
DramaMommaSpeaks
You can add an interactive layer to this PDF and assign it to your students through Google Classroom.
Learn more
Also included in:
SAVE!! This bundle contains 4 different lessons on stage makeup and gives your students a chance to be makeup artists. These are great for a middle school or through high school drama class. A teacher could assign these lessons to students who are distance learning. #DistanceLearningTPT+++++++++
Product Description
This two-day lesson on stage make up design is focused on circus performers and their unusual stage makeup seen through the study of Cirque Du Soleil. It gives your students an opportunity to be stage make up designers as well. Suitable for students in grades 4 to 9, the product is broken down for two class periods, although it could be used for a one day exploration of the subject. Students in art classes, drama, and gifted students love this lesson.
In addition, a teacher can assign this lesson to students distance learning. #DistanceLearningTPT
+++++++++++++++++++++++++++++++++++++++++++++++++++++++++++++++++++++++++
There are three ways you can use this product:
1) As it stands
2) Dividing up the pages-If you need help with sending home a learning pack, check out: "Selecting Pages for Home Learning Pack"
https://commoncoreconnectionusa.blogspot.com/ If you need to just get one page out of a multi page PDF, you can choose "print to PDF" as a print option and then just select the pages(s) you want in that new document. Then it'll prompt you to save the PDF as a new document with just that one or so pages extracted.
3) You can use this PDF resource to create an activity that students can complete on a device. Select the red button above in the right column which says Create Digital Activity.
++++++++++++++++++++++++++++++++++++++++++++++++++++++++++++++++++++++++
Students learn about:
Warm Up Game--"Please Don't Take Me" (MY version)
The History of Stage Makeup (separate file of Power Point slides & teacher's lecture notes)
Teacher's Script--what I say and how I say it
Procedure
Materials List
Cirque Du Soleil Information
Source & Video link list (Cirque De Soleil makeup tutorials, etc.)
Pinterest board link with examples
Female Makeup Template
Male Makeup Template
Circus Performer List
Theatre Quote page--great to use for discussion and/or bell ringers
Created by an award winning veteran drama teacher of thirty-eight years. Enjoy!
Do you follow me? If not, I hope you will. Follow Me
For more products of mine, go to: Dramamommaspeaks Store
Here are a few reviews of other Dramamommaspeaks products:
STORYTELLING WITH STUDENT PICTURES
"This is a great very well written resource and very good for text comprehension! Thank you!"
COSTUME DESIGN WITH CIRCUS PERFORERS
"This is such a wonderful and creatively made resource!"
"Love this activity! What a great way for students to work together!"
Earning TPT Credits
• Do you want credit for future TPT purchases? Just provide feedback for resources you purchase. Click on the "provide feedback" button next to your purchases, rate the resource, and leave a short comment. (You need to do both to earn credits.)
You receive 1 TPT credit for each dollar you spend, and you can spend it just like cash on future Teachers Pay Teachers purchases.
Report this Resource to TpT