Dear Evan Hansen The Broadway Musical Study Guide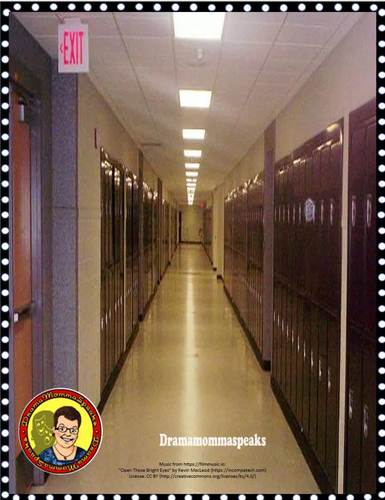 ;
Easel Activity Included
This resource includes a ready-to-use interactive activity students can complete on any device. 
Easel by TPT is free to use!
Learn more
.
Compatible with Digital Devices
The Teacher-Author has indicated that this resource can be used for device-based learning.
Also included in
SAVE THROUGH A BUNDLE! This GROWING BUNDLE contains 21 different musical theater lessons and study guide (1,000 + pages) -- one the origin of the Tony Awards and twenty concerning popular award-winning Broadway musicals. Students will come away with exceptional, broad knowledge and a new appreciati

Price $131.00

Original Price $155.98

Save $24.98

DISCOUNT 30%! Are you looking for year-long theater education curriculum and help from an award winning, veteran drama teacher? I created a gigantic bundle of drama lessons, units and plays to help you! This bundle includes 49 products (NEARLY 1,500 PAGES) which were all created by me and time test

Price $199.14

Original Price $285.24

Save $86.10

Save 20%! Here is a bundle (560 pages) of theater lessons and units created especially for high school. Theater classes can be more than scenes, improvisation and monologues. There are more than enough lessons here to study in high school, especially for second semester beginning theater students--

Price $108.84

Original Price $155.49

Save $46.65

BUNDLE save 30% Here are 44 lessons (1,070 pages) with research and study guides focused on Tony Award winning Broadway musicals and famous theater artists through short biographies. Students study, research, synthesize and apply the information with opportunities for individual, distance and/or co

Price $153.62

Original Price $219.45

Save $65.83
Description
This is beloved Broadway musical, Dear Evan Hansen is at the forefront of popular musicals with relatable themes for our teens. Through a study guide, give your students an opportunity to research and study the musical, its origin, trip to Broadway, themes, composer and analyze what they learn from the musical in an extension activity.
I strive to keep my product in excellent working order. This product was updated on March 28, 2022.
Note: I created a digital version of this lesson which is included in the cost of this product. I divided up the pages and left what a teacher would need for students including answer boxes. I hope it helps!

The teacher will need access to Youtube.com.
This one or two day lesson can stand alone or be combined with one of my Famous Artist biographies which include Pasek and Paul.
Need a quick emergency lesson plan? Or one for a substitute? Everything is provided for the busy teacher.

Check out the Google Classroom version here: Dear Evan Hansen Google
This Product includes:
Letter to Teacher
Warm Up--MY Version of a Popular Physical Warm Up
Teacher's Script--what I say and how I say it!
Photos from the Broadway Production
Separate File of Slides for Teacher's Lecture
Synopsis of the Musical
Plot of the Musical
History about the Origination of the Production
Information concerning the composers, Pacek and Paul
A Shortened Lesson on : What are the Tony Awards?
Tony Awards it Received
Mini-Lesson: What are the Tony Awards
New York City Map with Competing Theatres Labeled
Student Note Page
Teacher Note Page Key
Dear Evan Hansen Trivia
Broadway Trivia
Quotes from the Musical--Good for Discussions and Assignments
Extension Activities--Terrific Suggestions to Secure the Learning and
Enrich the Experience
Sources & Links to Film Clips from the Show
And More!
Comprehensive? You bet.
Note: I am committed to keeping my products current and up-to-date. This product was updated on August 26, 2020.
This is a unique, engaging product created by an award winning, veteran drama teacher of 38 years.
Do you follow me? If not I'd love it if you would! Follow me
Check out my other TPT products at:
Here's what reviewers have said of Dramamommaspeaks products:
A resource that includes everything you need! Two-days of diving into the world of Tony Awards, students will love it. Brimming with fascinating trivia!
WOW! WHAT an AWESOME Resource!!!! Thanks for providing the questions, the links, a couple of different teaching options. This could be a great sub plan, but I know every teacher wants to do this lesson for themselves. Love that you finished with a great tweet from L M Miranda. Kids are gonna love THIS!
Set Design, Fairy Tale Setting
"This is such a wonderful and creatively made resource!"
Earning TPT Credits
• Do you want credit for future TPT purchases? Just provide feedback for resources you purchase. Click on the "provide feedback" button next to your purchases, rate the resource, and leave a short comment. (You need to do both to earn credits.)
You receive 1 TPT credit for each dollar you spend, and you can spend it just like cash on future Teachers Pay Teachers purchases.
Report this resource to TPT