Decoding Strips, Phonics Activities, Intervention, Kindergarten, 1st Grade, 2nd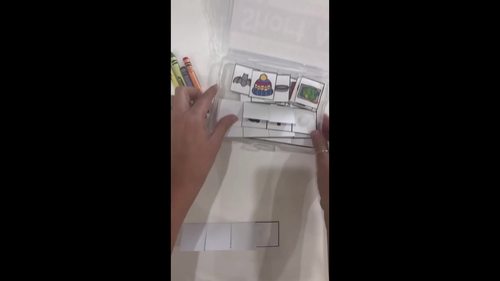 ;
Products in this Bundle (8)
showing 1-5 of 8 products
Description
Flip, Read, and Match (Growing Bundle) Interactive Decoding Strips include decoding strips, matching picture cards, task box cover labels, and recording sheets for each included sound.
*PLEASE KNOW THAT THIS IS A GROWING BUNDLE!* Price will increase as remaining sets are added!*
These decoding strips can be used for:
-Stations
-Enrichment
-Morning Work
-Intervention
-Independent Practice
-Fast Finishers
What are Flip, Read, and Match Interactive Decoding Strips?
These interactive decoding strips are just that - interactive decoding strips! They were created to help your student's build their phonics fluency and word fluency.
To complete the decoding strips, students will:
-flip up a flap (left to right) to say the sound for each letter to decode the word
-slide their finger under the bottom to the word, blend the sounds together and say the word
-find the matching picture and attach it onto the decoding strip
-complete the recording sheet by circling the picture that matches the word
What is currently included?
-decoding strips
-matching picture cards
-task box cover labels
-recording sheets for each short vowel
-how to assemble directions
-how to use directions
What sounds are currently included?
What sounds will be added soon?
-Final Blends
-Beginning Blends
*Task boxes and velcro dots will need to be purchased separately. However, these decoding strips can be organized and used without task boxes and velcro dots.*
Check out the PREVIEW VIDEO for an example of the short vowel decoding strips in use!
Want to receive notifications of newly released resources and freebies? Click the green ★ HERE to follow me!
★You might also like:
Please know that by purchasing this resource you are purchasing the rights to use these activities in a single classroom. If you plan to share this resource with other teachers, additional license(s) will need to be purchased.
Michelle Hudgeons - Smitten With First
Keywords: kindergarten, prek, preschool, first grade, phonics activities, intervention activities, fast finisher activities, decoding activities, word work, fluency, phonics, task boxes, r controlled vowels activities, short vowel activities, long vowels cvce activities, vowel pairs, vowel teams, double consonant, digraphs, final blends, beginning blends
Report this resource to TPT