Design a Haunted House Writing Halloween PBL Activities Halloween Math Project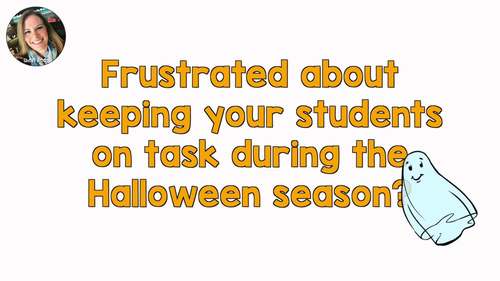 ;
Zip

Google Apps™
Includes Google Apps™
The Teacher-Author indicated this resource includes assets from Google Workspace (e.g. docs, slides, etc.).
What educators are saying
A great resource that combines various math skills, Halloween fun, and PBL (personalized learning, too)!
My kids love project based learning and this was definitely no exception! Thank you for creating it!
Also included in
Students LOVE real-life learning, and this bundle of Project Based Learning Activities will have them asking for more PBL units! Now includes DIGITAL versions of all units! Students will have the opportunity to use create maps, solve problems, make brochures, plan activities, and so much more all ye

Price $45.95

Original Price $70.85

Save $24.90
Description
Halloween activities like this original Design a Haunted House PBL Unit will get your students excited about learning like never before! What better way to have students use real-life Halloween math, reading, and writing skills? In this unit, students will have the opportunity to plan and design a haunted house and persuade others to visit their haunted attraction!
Please click the PREVIEW button above to get a better idea of everything included.
SAVE 25% on this resource in the PBL Activities Bundle for the Year!
All of the hard work is done for you. Simply print the NO PREP pages, and let your students make the decisions in this fun Project Based Learning Haunted House Unit!
This engaging Halloween PBL includes:
Printable Version
Digital Version for Google Classroom
Unit Guide for Teachers
Planning the Trip
Choosing a Theme
Planning the House
Planning the Props
Shopping List
Choosing a Cause
Halloween Selfies
The Spooky Playlist
Candy Corn Concessions (Math Word Problems)
Mapping Your House Project (design, problem solving, area & perimeter)
Create an Advertisement Brochure Project (writing)
A Frighteningly Good Flipbook Writing Project (all 3 modes: informative, persuasive, narrative)
Scoring Rubrics
More!
Please note: Students can be required to do some research in order to brainstorm ideas. Research guides are not included with this packet.
You might also be interested in these other PBL or Halloween resources:
Don't forget that leaving feedback earns you points toward FREE TPT purchases. I love that feedback!
Also, FOLLOW ME and be notified when new products are uploaded. New products are always 50% off for the first 24 hours they are posted. It pays to follow me!
As always, please contact me with any questions!
Thank you,
Shelly Rees
Answer Key
Included with rubric
Report this resource to TPT
Standards
to see state-specific standards (only available in the US).
Fluently add and subtract multi-digit whole numbers using the standard algorithm.
Add, subtract, multiply, and divide decimals to hundredths, using concrete models or drawings and strategies based on place value, properties of operations, and/or the relationship between addition and subtraction; relate the strategy to a written method and explain the reasoning used.
Write opinion pieces on topics or texts, supporting a point of view with reasons and information.
Produce clear and coherent writing in which the development and organization are appropriate to task, purpose, and audience.
Conduct short research projects that build knowledge through investigation of different aspects of a topic.