Developmental Psychology Unit Bundle: PPT, Test, Activities, Projects & More!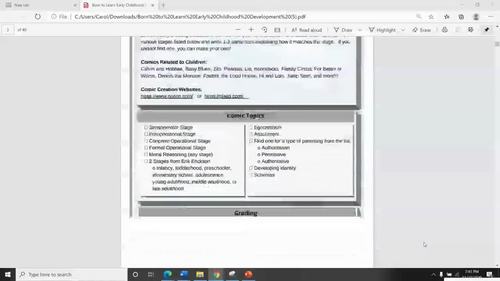 ;
What educators are saying
Fabulous materials. The readings and PowerPoint really helped me teach the content and the activities were great for the students!
This has been a lifesaver for me. Teaching Psychology for the first time ever, along with two other classes, so I need all the prep help I can get. Thanks!
Products in this Bundle (14)
showing 1-5 of 14 products
Description
This unit bundle focuses on developmental psychology or life-span development. It covers prenatal and childhood development, adolescence, adulthood and aging, and Piaget, Kohlberg, and Erickson. There are various activities to help you teach this unit for a psychology or AP Psychology course as I teach both. I do not have a unit plan for this as I know people have different time constraints. Some have a yearlong course while others only have a semester. Some have blocks and some meet every day.
1st Semester Bundle: This resource is part of my 1st Semester of Psychology Bundle.
Items in Bundle:
PowerPoint: 85 slide powerpoint presentation on the topic with Cornell-Style Notes.
Test with Study Guide: a test containing 10 matching, 20 multiple-choice, and one FRQ question. It comes with a key and a study guide.
Project: 2 different projects. A mini-project where students create a comic book or the longer more detailed development book.
2 Movie Guides: A video from YouTube on early childhood development and learning and another from Amazon Prime on the teenage brain.
Quick Read: A one page reading with questions.
Activities: There are different activities attached with the quick reads to help remember the different stages of cognitive, psychosocial, or moral development.
Exit Slips: 8 in-depth questions that align with the topics in this unit.
Follow Learning the Social Sciences on TpT
Follow on Pinterest
Follow on Facebook
Follow on Instagram
Report this resource to TPT