Digital and Print Context Clue Activities - Distance Learning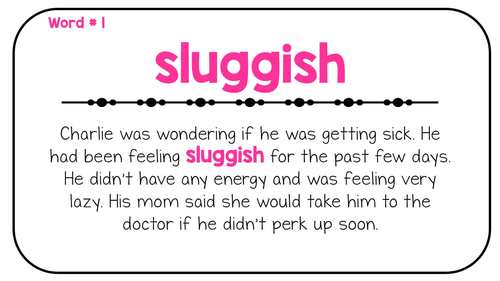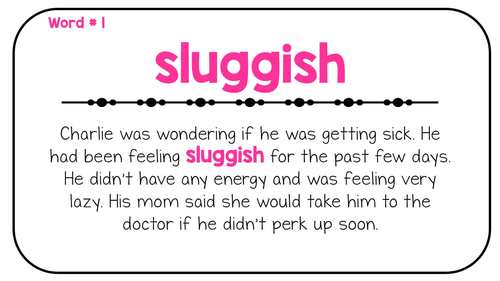 Created By
The Stellar Teacher Company
 Digital Resource for Students
The Teacher-Author has indicated that this resource is made for device-based learning.
Also included in
Hey Nickiesha,Here is your custom bundle. If you have any questions you can reach out to me at sara@stellarteacher.comI hope you enjoy these resources!-Sara

If your 3rd, 4th, or 5th grade students struggle to use context clues, this bundle is going to help them master this important reading skill. This bundle includes all three sets of my Context Clue Weekly Routine Resource. Set 1 - Easiest word list ideal for 3rd GradeSet 2 - This was my original set

Help your students build their vocabulary with the weekly routines included in this huge money saving bundle. With just a few minutes each day, students will get practice with the following:Using context cluesUnderstanding figurative languageLearning the meaning of Greek and Latin RootsDistinguishin

Hey Kristina,Here is your custom bundle! I hope that you and your students enjoy these resources!-Sara
Product Description

Standards
Do your students struggle to use context clues to identify the meaning of new and unknown vocabulary words? This weekly vocabulary routine will help your students expand and grow their vocabularies and feel confident in their ability to use context clues when they discover unknown words in their independent reading.
Will the words work for my students?
This resource includes a list of words that is perfect for 4th grade students. If you are not a 4th grade teacher but are looking for a similar resource? I have two additional sets with different word lists to meet your needs.
How can I use this resource in my classroom?
Teachers can display the context clue of the week on a PowerPoint presentation, or print off the context clue word cards to display in their classroom. Students will engage with the context clue of the week in the following ways:
Monday - Students will read the context clue of the week, predict what the word means and identify the type of context clue that helped them make their prediction.
Tuesday - Students will reference a dictionary to identify the correct definition of the weekly word.
Wednesday - Students dig deeper and consult a thesaurus to identify antonyms, synonyms, and the part of speech.
Thursday - Students create an illustration to represent the weekly word.
Friday - Students will create their own sentence or short paragraph using a new set of context clues to show they truly understand what the word means.
This product includes:
40 Context Clue Cards
PowerPoint Presentation for Whole Group
Student Recording Sheets
Teacher Guide/Answer Key
Context Clue Anchor Chart/Poster
Digital Version created using Google Slides
Other Implementation Ideas:
This product works great as a warm-up or part of your morning work routine
Send this home as part of students weekly homework packet
Place words in a vocabulary workstation
Use as early finisher work
What are buyers saying about this product?
"This is fantastic! I struggle with word work every year and this is a great addition for a vocabulary component."
"This is exactly the type of activity I was looking for to use as a bellringer/daily HW type activity for my 4th grade ELA class. The price is unbeatable!"
Love The Stellar Teacher Company? Check these out!
Stay Connected!
to see state-specific standards (only available in the US).
Demonstrate understanding of words by relating them to their opposites (antonyms) and to words with similar but not identical meanings (synonyms).
Consult reference materials (e.g., dictionaries, glossaries, thesauruses), both print and digital, to find the pronunciation and determine or clarify the precise meaning of key words and phrases.
Use context (e.g., definitions, examples, or restatements in text) as a clue to the meaning of a word or phrase.
Report this Resource to TpT