Digraphs Decodable Sentence Building Worksheets | Science of Reading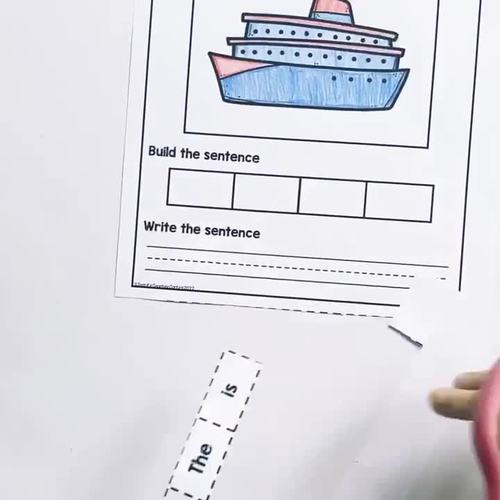 ;
Also included in
These sentence scramble worksheets are designed for kindergarten, grade 1 and grade 2. These sentence building printables are SOR aligned and ideal for phonics lessons, literacy centers or morning work. This bundle has 280 pages of sentence building worksheets.There are 7 sets of worksheets in this

Price $24.99

Original Price $34.93

Save $9.94
Description
These digraph sentence scramble worksheets are designed for kindergarten and first grade. These 40 sentence building printables are SOR aligned and ideal for phonics lessons, literacy centers or morning work.
Students simply cut, sort, and paste the words into a sentence, write the sentence, and color the picture.
sh- ship, shop, shell, shock
-sh rash, fish, wash, dish, mash, cash, rush, bush
ch- Chad, chop, chips, chin, chats, chick, check
-ch rich, punch, lunch, bench, inch
th- this, thin, them, thick
-th with, math, bath, path, moth, Beth
wh- which, when, whip, what
-ck neck, duck, pack, sick, back, sock, kick, rock, luck
the, is, he, in, it, a, has, will, I, am, are, my, she, him, to, on, as, see, and, do, of, up, can, has, so, of (most of which are easily decodable).
Other than that, these sentences are completely decodable with digraphs and then some CVC words such as:
big, wet, hot, yum, sit, dog, wet, get, mix, got, bag, lots
These printables are perfect for your structured literacy classroom!
Students will work on decoding, sentence structure, handwriting, writing, fine motor AND sight words.
Whole group reading, phonics, or spelling lessons
Small group work (literacy centers)
Independent practice
Early finishers
Morning work
Assessment
Enjoy this resource! Don't forget to follow my store for more awesome products and rate this product for your TPT credits :)
Sentence Building Themed Bundle, Seasonal Bundle, Holiday Bundle, Sentence Building Big Bundle
Report this resource to TPT
Standards
to see state-specific standards (only available in the US).
Recognize that spoken words are represented in written language by specific sequences of letters.
Understand that words are separated by spaces in print.
Recognize and name all upper- and lowercase letters of the alphabet.
Demonstrate understanding of spoken words, syllables, and sounds (phonemes).
Count, pronounce, blend, and segment syllables in spoken words.