Divorce Small Group Counseling Curriculum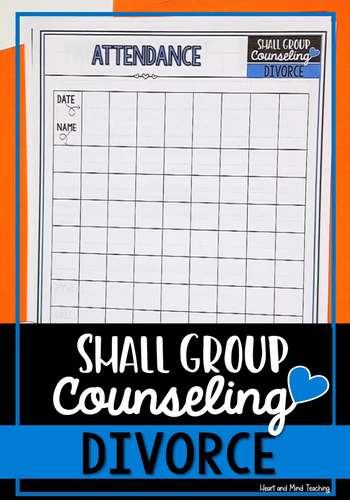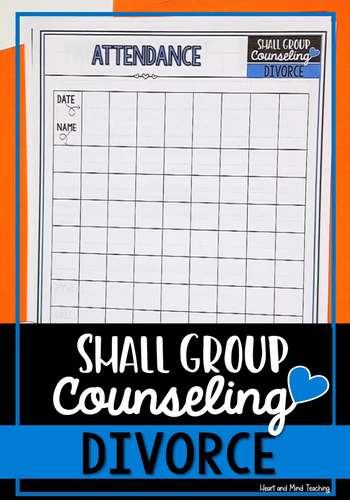 Created By
Heart and Mind Teaching
Product Description
The perfect curriculum (9 sessions) for an Elementary School Counselor with a changing families group focused on coping skills and going through the stages of dealing with divorce or separation.
I have detailed each session clearly so that it could be used by any educator in a small group setting or modified for a whole class lesson. Geared for elementary aged students.
Includes all that you need for group from start to finish:
►Group Referral Forms
►Parent Consent Form (in English and Spanish)
►Student group reminders for desk
►Attendance chart
►Pre and Post Survey
►Group Rules Form
►Hall Pass for Counselor/Social Worker/Psychologist/general
►Confidentiality sign
►Certificate
9 Group Session Lesson Plans
(all lesson plans include ASCA standard alignment, SEL competencies addressed, session details and objectives, script, materials, and guiding questions):
***Lessons are also sold separately in my TPT Store***
Session ❶: Puzzle Heart Icebreaker game and Group Rules Creation
Session ❷: My Family Story (Sharing about our families and sharing the story of the divorce)
Session ❸: The Divorce Storm (Learning about the feelings and emotions that may accompany divorce)
Session ❹: Over the Rainbow: Stages of dealing with Divorce (Discovering the stage of divorce each group member is currently going through)
Session ❺: Traveling between Homes (Finding ways to deal with living in 2 homes and traveling back and forth)
Session ❻: Cinderella's Guide to Stepfamilies (Discussing step parents and step siblings and finding ways to improve those relationships using the story of Cinderella)
Session ❼: Sailing through Divorce (Learning what we can and can not control about divorce)
Session ❽: Heal my Broken Heart (Learning coping strategies for Divorce Stressors).
Session ❾: Family Changes Game (Summarizing all that was discussed in group through a board game, with common divorce problems and students identifying positive solutions).
►Black and White versions of all lessons now included!
─────────────────────────────────────────────────────────────
⭐Recommended Resources⭐
★ Anger Management Small Group Counseling Curriculum
★ Self-esteem Small Group Counseling Curriculum
★ Social Skills Small Group Counseling Curriculum
★ Success Skills Small Group Counseling Curriculum
─────────────────────────────────────────────────────────────
✨Let's follow each other on Social Media✨
❤️Click here to follow my TPT store to be updated about new products which are 50% off the first 24 hours posted!
Heart and Mind Teaching on Pinterest
Heart and Mind Teaching on Facebook
Heart and Mind Teaching on Instagram
Heart and Mind Teaching Website
Copyright © Heart and Mind Teaching. Email: HeartandMindTeaching@gmail.com
Permission for classroom and personal use for the buyer only. Posting any part of this online or distributing it electronically is strictly prohibited. Duplication of this item is strictly prohibited without the written permission of the publisher. See last pages of product file for clip-art, graphics, and font credits and terms of use.
Report this Resource to TpT