Down Syndrome Awareness(World Down Syndrome Day)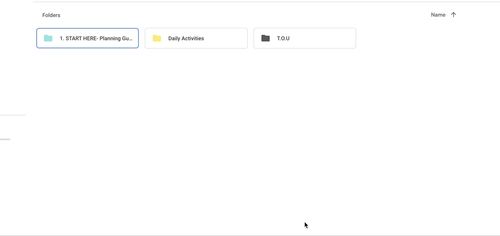 ;
What educators are saying
A wonderful resource with so much included! I used with my 5th grade class for World DOwn Syndrome Day and they loved learning about DS. The movie links were especially engaging!
I love this for my students to be able to learn about one of their classmates and it was such age appropriate for them!
Also included in
Teach your students about inclusion, acceptance, and disabilities with these two awareness products! They both make a huge impact and answer questions students may have about either Down syndrome or Autism. Get this product and celebrate Autism Awareness Month (April), Down syndrome Awareness Month

Price $10.90

Original Price $13.00

Save $2.10
Description
This is a useful resource for teaching elementary students about Down syndrome, friendship, and acceptance. This can be applied in October (Down syndrome Awareness Month) or on March 21st for World Down Syndrome Day (3/21 which represents three copies of the 21st chromosome). Although those specific dates are perfect times to talk about Down syndrome, these activities and lessons can be implemented any day of the year, because it focuses on important topics covered a lot in school (inclusion, acceptance, being different, making connections, bullying, and communication).
This product is in a BUNDLE! Save some money, CLICK HERE
** PRODUCT UPDATED 2/18/2022 **
If you are looking for a DS awareness product for 3rd- 5th grade ★CLICK HERE
This document includes:
♥A 5 day lesson plan guide on how to best implement this product, made with the teacher in mind . This guide has clickable links embedded within the lesson plan for organization and easy access to each activity. This feature can only be utilized when the extracted zip file is opened within a google drive account. If you do not have a google account, you can still manually access the individual activities through the "daily activity" folder provided.
♥DS Vocabulary cards of common words associated with Down syndrome.
♥Awareness Ribbon Writing Paper.
♥World Down syndrome Day coloring pages.
♥ Informational Posters about DS.
♥Down Syndrome Mini Book.
♥Down Syndrome Discussion Cards.
♥List of Extra Video and Book Resources. Along with a list of additional resources for you to use, there are video and book review worksheets for students to fill out after watching/reading about DS.
♥Random Act of Kindness Activity. This pay-it-forward activity gives students the opportunity to do a selfless act for someone else.
♥Making Connections Activity. Students will learn more about their classmates and the connections they share. Differentiated options of these worksheets are provided.
♥"Understanding Speech and Fine Motor. Engaging activities that demonstrate difficulties individuals with Down syndrome may face in those areas.
♥Rock Your Socks Activity. Rock Your Socks is a world-wide event that takes place on World Down Syndrome Day (3/21 , which represents three copies of the 21st chromosome) to spread awareness for individuals with Down syndrome. It is a fun event where people get to wear bright, mismatched socks to show their support. An explanation of this event is provided, with a note to send home if you wish to have your class participate. There is also an activity provided that ties in with this event. This activity demonstrates the beauty in us all being different and unique. Students will decorate their own sock template (two differentiated worksheets are provided) to describe themselves. When finished, students can look around and see the differences in the socks, but also pick out some similarities too.
******************************************************************
If you like this product, you'll LOVE these other activities:
★Write The Room (about our differences and similarities)
*******************************************************************
Let's Connect! Follow Mango Designs on:
*******************************************************************
Don't forget to leave me a comment and rating if you download this product. I would love to hear from you, and BONUS you earn TpT credits towards your next purchase if you leave feedback!
Click the "Follow Me" button by my picture to be the first to know about my newest products and freebies.
Report this resource to TPT