ESL Student's Guide to aCE-ing Sentence Structure - Student Bundle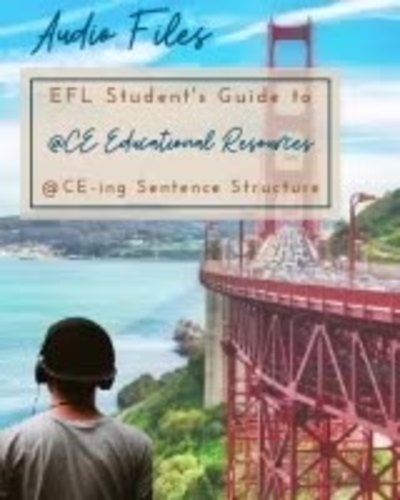 ;
Higher Education
,
Adult Education
,
Homeschool
What educators are saying
I needed something to help both my students and staff with a literacy push that the school is currently doing. It was very helpful for all.
Products in this Bundle (3)
Description
The ESL Student's Guide to aCE-ing Sentence Structure – Student Bundle is a terrific ESL lesson for adults. Designed with the ESL adult learner in mind, this lesson focuses on understanding and acquiring the basics of the English sentence structure.
Included in this product are:
A digital, fillable workbook filled with a variety of practice exercises and puzzles
Answer Keys to the exercises
A sentence structure chart for easy reference
Audio files to help you learn pronunciation, phrasing, and intonation.
Plus two Bonuses
1) the key points from my book, Top 5 Tips to Make Learning English Easier
2) vocabulary journal pages to get you started on the right track.
This resource is created with adults in mind. Many of you will be learning English because you use it at work. Others simply want to expand your ability to communicate in the wider world. Whatever your reasons for learning English, I am here to help.
If you like this, you'll love these:
ESL Vocabulary Journal – Digital and Printable
Report this resource to TPT