ESL Valentine's Day Idioms and Vocabulary Flashcards for speaking activity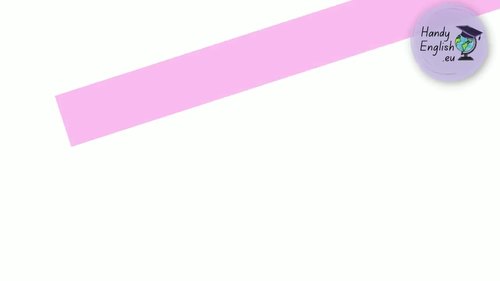 ;
Also included in
Learning Idioms can be a pain in the neck, but with these beautiful flashcards and task cards for digital and offline use, they will be easy to teach and learn!This Bundle consists of 2 products one of which is FREE!Use both of them to teach, practise, and assess!Detailed previews are included in th

Price $3.50

Original Price $3.50
Description
Learning Idioms can be a pain in the neck, but with these beautiful flashcards and task cards for digital and offline use, they will be easy to teach and learn!
a fun and versatile activity
real-life topics
ESL levels: B1-C2 teenagers and adults
focusing on speaking and vocabulary
PNG/PDF
Digital/Printable
3 colour schemes:

pink background (digital and print)
no background (digital and print)
B&W (print)
30 unique flashcards x2 + 1 double-sided template to create your own cards
front: an idiom related to love, heart, feelings, relationships, and so on, 3 possible meanings, a unique drawing, an example
back: the answer, a question to associate the idiom with its meaning
3 versions:
digital: 62 high-quality PNG files for online/interactive use
2 printable versions: for one-sided and double-sided print
Worksheet cards based on example sentences
6 high-quality png files + key
a printable version + key
3 colour schemes:

pink background (digital and print)
no background (digital and print)
B&W (print)
a collaborative speaking activity/assignment
writing/speaking practice - Why do you think we use this idiom this way?
homework - research the origins of the idioms
a (graded) quiz
a fun, thematic lesson
to learn new thematic idioms
to review the idioms we already know
to discuss their origins and usage
to be able to use idioms in a sentence
to use our creativity and research to create our own cards
******************IMPORTANT******************
Get TPT CREDIT for future purchases by providing feedback!
Go to:
-> my purchases
-> find "provide feedback"
-> rate and comment on the product
-> PROFIT!
All products are my original ideas. I create them with passion and care.
Each lesson plan and activity is proofread and used in my classroom before being posted on TpT. However, if you find a mistake please let me know and I'll correct it as soon as possible.
Please contact me before leaving negative feedback, I'll assist you with your inquiries right away!
Do you like my products? What do you think I could do better? What kind of activities would you like to see the most?
Don't be shy, leave a comment!
Terms of Use:
This product can be used for educational purposes.
It is strictly forbidden to copy, resell or share this lesson plan without written permission from Handy English.
Keywords: Valentine's Day, Idioms, Speaking, Vocabulary activities, Task cards, assignments, research, Saint Valentine, Flashcards, Printable
Report this resource to TPT