Easter Story Flip Book Religious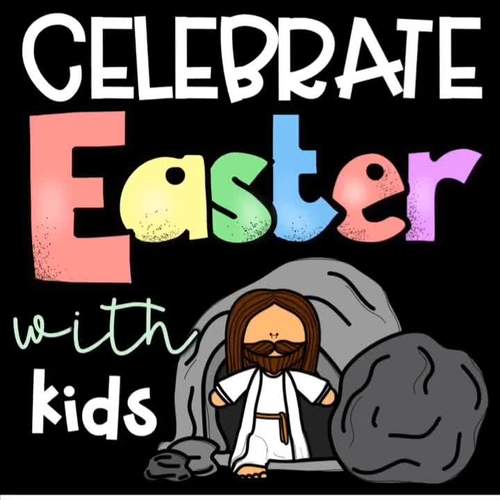 ;
What educators are saying
I do children's ministry and we used this to give to our students at our Easter service and they LOVED IT!
This was a great resource to use during our Bible lessons at Easter time. Students don't get to color very often so this was. relaxing, engaging activity to use right before spring break!
Description
Teach your students the Easter Story using this Easter Story Flip Book from The Resourceful Teacher. This Easter Flip Book uses Scripture passages and pictures to provide a fun and creative way for your children to focus on the true meaning of Easter.
This Flip Book comes with 2 versions. Version one includes Bible verses to help guide the students through the Easter story. Version two does not include Bible verses and has fuller backgrounds for the students to color.
Easy to Assemble! Print, Fold, Glue, and DONE! Teacher instructions are also included. Perfect for Christian & Catholic Schools, VBS, Homeschool, Sunday School, or at home with your family!
WHATS INCLUDED:
Teacher Directions
2 Versions
FLIP PAGES INCLUDE:
Palm Sunday
The Last Supper
Jesus Prays in the Garden
Jesus Arrested, Beaten, and Mocked
Jesus is Crucified
Jesus is Buried
Jesus is Risen
Why We Celebrate (John 3:16 Verse)
Download the preview to check it out!
You may also be interested in my ★ CHRISTMAS STORY FLIP BOOK ★.
~♡~♡~♡~♡~♡~♡~♡~♡~♡~♡~♡~♡~♡~♡~♡~♡~♡~♡~♡~♡~♡~♡~~♡~♡~♡~♡~♡~♡~♡~
ALL NEW PRODUCTS DEBUT AT 20% OFF FOR MY FOLLOWERS!
Be the first to know about my discounts, sales, freebies, and product launches! Follow my store by ★ CLICKING HERE ★ or the green star next to my store logo at the top right corner of this page. This will allow you to be notified each time I debut a new product or Freebie!
LET'S KEEP IN TOUCH!
~♡~♡~♡~♡~♡~♡~♡~♡~♡~♡~♡~♡~♡~♡~♡~♡~♡~♡~♡~♡~♡~♡~~♡~♡~♡~♡~♡~♡~♡~
PRODUCT LICENSE
This item is a paid digital download from The Resourceful Teacher TpT store. Purchasing this product grants permission for use by one teacher in his or her own classroom. If you intend to share with others, please purchase an additional license.
SEARCH TERMS
Easter, Easter Story, Bible, Religious, Holiday, 2nd, 3rd, 4th, 5th, Flip Book, Flap Book, Interactive Notebook, Student Activities, Easter Flip Book, Easter Activities
Report this resource to TPT