Easy Readers for Kindergarten, Nonfiction Printable Books for the Year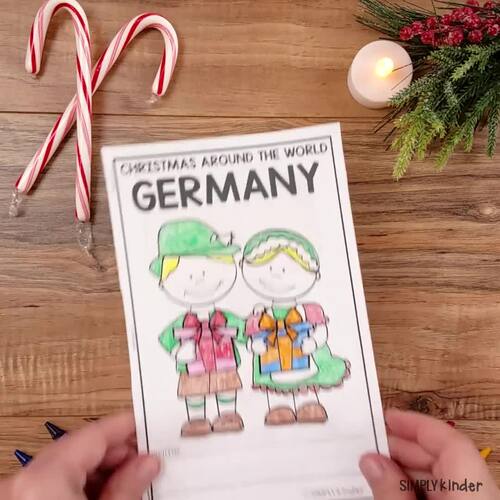 ;
What educators are saying
Great mini readers! They are easy to follow and I like how the kids are able to follow along and color the pictures. It helps them to focus on the story.
So many easy readers to use in my classroom. Easy to print and prepare to send home with students for supplemental use too!
Description
Easy Readers for Kindergarten, Nonfiction Printable Books for the Year
Easy to read print & go or digital books for little learners (preschool, kindergarten, and first grade) for a HUGE variety of topics to support learning all year long!
This is an ENDLESS bundle and will include all Easy Readers we make.
Each book includes a cover and 6 informational pages. Sentences are simple but not decodable for kindergarten. There is great picture support on all pages.
Books with PRINT & DIGITAL VERSIONS: Some books have been upgraded to have digital versions and full size teacher copies. These books come with traditional print copies (2 to a page), Google (preloaded individually in black and white and full size color teacher copy), and Seesaw.
Presidents Readers Bundle (2 books)- George Washington and Abraham Lincoln
Black History Bundle (4 Books) - George Washington Carver, Rosa Parks, Barack Obama, and Martin Luther King, Jr.
Christmas Around the World Set 1 (5 books) - Germany, Italy, Sweden, Mexico, Australia
Christmas Around the World Set 2 (5 books) - England, France, Canada, Ireland, & Brazil
Christmas / Holidays Around the World Set 3 (4 books) - India, Japan, China, & Norway
Holidays Around the World (8 Books) - Christmas, Hanukkah, La Posadas, New Years, Ramadan, Diwali, Kwanzaa, St. Lucia Day (No religious concepts, all cultural and traditions)
Winter Animals - (5 books) Polar Bear, Penguin, Arctic Fox, Snow Owl, Walrus
Groundhogs - (2 books) One about Groundhogs and Groundhogs Day Hoorah!
Winter Sports - (4 books) Winter Sports (a general book with lots of games that are played in the Olympics), We Can Ski, I Like to Ice Skate, and Hockey Fun
BOOKS WITH PRINT AND DIGITAL COMING IN THE FUTURE:
Leap Year (1 Book)
Famous Authors (4 Books)
Insects Bundle (4 Books) - grasshopper, butterfly/caterpillar, ladybugs, grasshoppers
Cinco De Mayo (1 Book)
Back to School Bundle (4 Books): Back to School Book, Fire Drill, First Day of School, Recess Book
Apples (2 books): Apple Life Cycle and Johnny Appleseed
Fire Safety (2 books): A book about Firefighters and a Fire Safety Tips for Kids
Election Day (3 books): Who Will the President Be, Blank for President, and On Election Day.
Veterans Day (2 Books) - Veterans Day and What is a Veteran
Life Cycles - (3 books) Butterflies and Caterpillars, Chicks and Chickens, Frogs and Tadpoles
Earth Day - (2 Books) Celebrate Earth Day and The Earth
Growth Mindset (4 Books) I Have A Growth Mindset, Positively Me, The Brain, My Monster (a book about yet)
Please note: these files are stored on Dropbox and Google Drive and for one classroom use only.
Over 1,000 Teacher Reviews:
⭐️⭐️⭐️⭐️⭐️ "My students enjoyed these readers. The content was fun and engaging to learn about, easy to read for beginning readers, and my students loved coloring the books! Great resource!"
⭐️⭐️⭐️⭐️⭐️ "These books are easy to print, color, cut and create (booklet). Kinder is excited about getting a new story each lesson, which include interesting/fun facts. (This school year WE HAVE NO READING BOOKS . . . so these are soooo helpful.) I ordered these stories hoping to give my uninterested reader interesting topics to catch their attention, simple to finish, and so far, each activity has been incredibly well-received. Reading these stories independently gave each struggling student a sense of accomplishment, making it easier to introduce new vocabulary from each story. Having two stories per page make it easier to save paper (since resources are limited) and have enough for everyone, in case a story is lost and needs to be reprinted. Thank you for a phenomenal resource! = )."
⭐️⭐️⭐️⭐️⭐️"I love all the different topics and themes! These are great for my small group instruction time and to send home for extra practice!"
You might also like these YEAR ROUND RESOURCES resources:
You might also like these Top Selling Kindergarten Resources:
Stay up to date with all things Simply Kinder:
✅ Get our emails with weekly FREEBIES, special offers, & teaching ideas

Jennifer Kadar - Simply Kinder - Kindergarten - First Grade - Preschool
© Simply Kinder, LLC
For questions please email Hello@SimplyKinder.com.
Report this resource to TPT