Editable Thank You Cards for Students from Teachers - End of Year Notes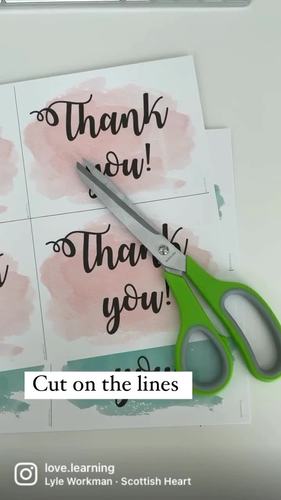 ;
Description
These editable thank you cards or thank you notes are perfect for students from teachers OR from teachers to parents! I use them throughout the school year when I need to send a thank you card to a parent or student, but I also use them to write simple notes to my students! They are also perfect as end-of-the-year notes, teacher appreciation, or thank you notes for classroom donations.
I have a stack in my desk drawer and pull them out whenever I need to give a thank you note to students or parents.
5 different colors
4 notes on a page with the words, "A Note from" and space to type your name
2 notes on a page with the words, "A Note from" and space to type your name
Thank you cards in each color (4 on a page). These are not editable.
This resource is an editable PowerPoint. The images are secured, but you can type your name on each card in order to personalize them for your students and parents. Then, simply print on cardstock and they are ready to use!
Do you want your students to Love ❤️ Learning?
⭐ Let's get to know each other! ⭐
Join my email list for teaching ideas and freebies.
If you have any questions, please email me: lovelearningtpt@gmail.com
©lovelearningtpt
Purchasing this product grants permission for use by one teacher in his or her own classroom or for one homeschool parent teaching his/her child. If you would like to share with others, please purchase additional licenses.

Report this resource to TPT