Elementary African History Resources - African Kingdoms! Printable Unit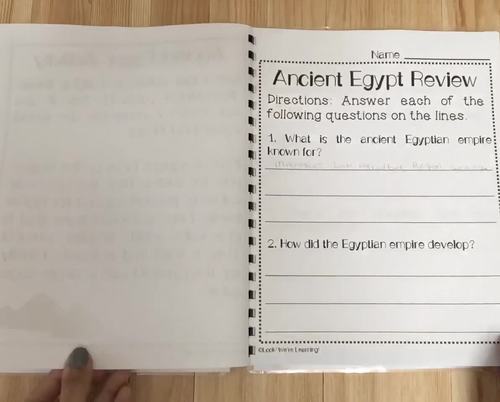 ;
What educators are saying
Thank you so very much for putting this together! It was so difficult finding anything on African history, so I was ecstatic when I found this unit.
Description
Elementary African History Resources - African Kingdoms! Printable Unit
African Kingdoms! is a 61-page unit that is a wonderful addition to your elementary African history resources! This resource features activities, lessons, and quizzes about seven ancient African empires!
With this comprehensive unit, students can learn about the history, rulers, and culture of several African kingdoms, including:
⭐Ancient Egypt
⭐Ancient Nubia
⭐Great Zimbabwe
⭐Ghana & Mali
⭐The Songhay Empire
⭐The Asante Empire
⭐The Zulu Nation
⭐As well as two introductory lessons about the value of African history and the African continent itself!
Each section includes a three-page lesson, a two-page quiz, and a hands-on activity for students.
The unit concludes with a geography activity that allows students to locate each African kingdom on the continent map.
✧✧✧✧✧✧✧✧✧✧✧✧✧✧✧✧✧✧✧✧✧✧✧✧✧✧✧✧✧✧✧✧✧✧✧✧✧
Love this unit? Check out more of our history resources!
✨We Got Jazz! Black History Jazz Unit Study
✨Colorful History! Black History Figures Bundle
✨Ruby Goes to School! Mini Black History Lesson
✧✧✧✧✧✧✧✧✧✧✧✧✧✧✧✧✧✧✧✧✧✧✧✧✧✧✧✧✧✧✧✧✧✧✧✧✧
Claim Your TPT Credits!
Go to your My Purchases page. Click Provide Feedback to leave me a quick rating! Every time you leave feedback, you get a credit toward future TPT purchases! Woohoo!
Get on the List!
Click the green Follow Me link next to my store logo to be the first to learn about new products I share!
Report this resource to TPT