Emotions Cards and Journal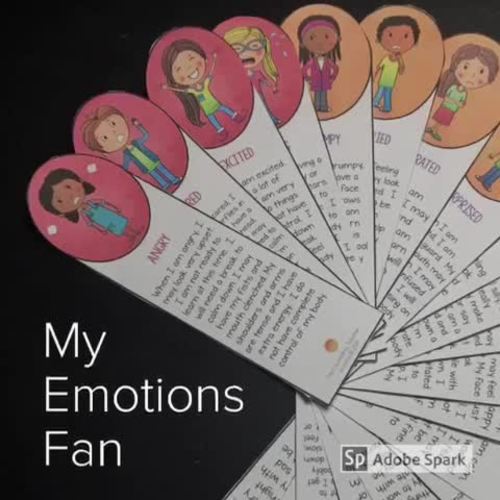 ;
What educators are saying
I love this resource! I printed them out and have them on a ring hanging on a command hook in my office for easy use with students! The colors are engaging!
Love the content and the colors. My students enjoy activities like this in guidance classes and small groups.
Description
Identifying feelings and emotions is the first step to emotional regulation in students. Once they can identify their emotions, they can recognize when they need to calm down. This set explains 20 common emotions. 30 calming strategies are also suggested for when students need calming. Using these strategies, students practice self-regulation. Color coded emotions are used to identify the level of excitement or energy when that emotion is being felt.
A black and white version is also included to save ink and to let students color the images and turn it into a classroom craft.
Includes:
21 emotions fan wheel cards
(4 green, 4 blue, 4 yellow, 4 orange, 4 red)
5 colorful DIY fan wheels
5 coping strategies fan wheels
5 DIY blank coping strategies fan wheels
Black and white versions of all included.
16 page b/w "My Emotions" journal with mindful coloring elements
1 full color poster displaying the emotions
Emotions:
Green
1.Calm
2.Happy
3.Focused
4.Okay
Blue
5.Sad
6.Shy
7.Sick
8.Bored
Yellow
9.Confused
10.Embarrassed
11.Grumpy
12.Love
Orange
13.Worried
14.Silly
15.Surprised
16.Frustrated
Red
17.Angry
18.Crying
19.Excited
20.Scared

You might also like these:
• Mindfulness Activities: Yoga Cards for kids and Journal
Report this resource to TPT