End of the Year Activities & Memory Book - Social Emotional Learning for K-2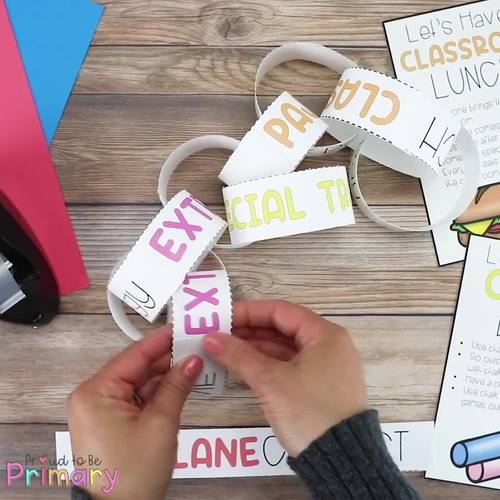 ;
Zip

Google Apps™
Includes Google Apps™
The Teacher-Author indicated this resource includes assets from Google Workspace (e.g. docs, slides, etc.).
What educators are saying
Thank you for helping us wrap up our end of the year on a high note! We have loved ALL of your activities this year!
I love this resource! It includes many activities to reflect about the school year and overall fun ways to finish out the year. Definitely recommend!
Also included in
The Seasonal Social Emotional Learning Bundle includes 5 individual resources (back to school, fall, winter, spring, end of the year) filled with mini-lesson ideas and engaging activities that help you connect seasonal topics and themes as you teach and build important social and emotional skills (g

Price $39.00

Original Price $65.00

Save $26.00
Description
This end of the year social emotional learning resource is the perfect companion to your last few weeks of school lesson plans in your kindergarten, first grade, or second grade classroom. It includes PRINTABLE & DIGITAL mini-lesson ideas and engaging activities that reflect on the connections made in the classroom and introduce a discussion about how they've used important social and emotional skills throughout the year.
The mind+heart SEL end of the year resource and activities will encourage discussions amongst your kids about kindness, memories they've had throughout the year, friendships they've built, and goals that they have for their future.
Why end the year with social-emotional learning?
The end of the school year is such an important time to reflect on the social and emotional skills that were used throughout the year. Reflecting on these skills helps end the year on a positive note. Kids will leave the classroom feeling like an important part of the classroom community and feel better prepared to handle the challenges that they may face as they approach a new grade.
♥♥The mind+heart Social Emotional Learning Seasonal Activities BUNDLE (Back to School, Fall, Winter, Spring, & End of the Year) is available for a SPECIAL LOW PRICE DISCOUNT. Get your school year's worth of seasonal lessons and activities (20 themed weeks) to weave into your monthly lesson plans TODAY! ♥♥
What is the scope and sequence?
It includes 4 weeks of SEL lessons and activities in 4 themes for the end of school. There are 2-7 lessons and activities for each theme.
Week 1: reflecting on our year
Week 2: my memories
Week 3: looking forward  
Week 4: friendships (party week)
I suggest teaching one lesson/activity per day. They can be easily integrated into your morning meeting, read-aloud time, writing block, or during brain breaks and transitions. This resource was made with the K-2 classroom teacher in mind but would work well with any childhood educator or school counselors working with groups of children. 
What does the mind+heart End of the Year SEL resource include? 
Look at the PREVIEW for a look at this SEL resource up close and the variety of lessons and activities included!
The mind+heart SEL end of the year resource includes a variety of thought-provoking discussion topics, community-building ideas, and engaging activities to help reflect on important social and emotional skills that were used throughout the year, and provoke discussions amongst your kids. Children will have many opportunities to reflect, discuss, and develop future goals through a variety of activities as they end the school year. 
Theme #1: reflecting on our year
End the year by discussing classroom community with these lessons and activities. They encourage students to identify how they have respected one another, formed connections, and learned to show appreciation for others and their differences.
Lessons & Activities: 
Our great school year writing
"Last Day Blues" book & graphing activity
Quote posters
Last day comparison book & activity
Classroom scavenger hunt
Kindness board game
Things I learned writing
Theme #2: My Memories
Reflect on memories throughout the year by discussing favorites, accomplishments and stories.
Lessons & Activities: 
Memory book - digital & print
Memory jar activity
Memory bag project
Theme #3: Looking forward
Begin to set goals that are attainable and realistic for the future months and upcoming school year. Reflect on past accomplishments and how that can help drive you forward.
Lessons & Activities:
"I Wish You Happiness" book & writing activity
Scenario cards
Letter to new students
Kindness challenge
Summer journal
Summer bucket list craftivity
"We grow when we glow" anchor chart & writing activity
Theme #4: Friendships
Reflect on the friendships that were built and how to maintain them throughout the summer and into the next grade.
Lessons & Activities:
Paperchain countdown activities & special day cards
Kindness craft-activity
Summer bingo
Goodbye stars
Student award crowns
Hello summer banner and student pennant
DIGITAL ACTIVITIES INCLUDED: Many of the activities from the printable version have been created in a digital version. These are ready in Google Slides for use in Google Classroom. The digital pages are great for use during remote teaching, distance learning, and in a one-to-one classroom!
Notes for Teachers: 
Teachers are provided with a scope and sequence, topic layout, photos in action, and detailed instructions for teaching and using the activities and materials. 
FAQ:
Is this resource included in the mind+heart K-2 curriculum?
This resource is NOT included in the curriculum. This resource takes a different structure and is meant to end on school year on a high note with SEL.
Need digital and printable SEL lessons and activities?
♥♥The DIGITAL & PRINTABLE Social Emotional Learning Curriculum COMBO BUNDLE for K-2 is available NOW at a HUGE discount (45% OFF buying the units separately)! Use both bundles together (DIGITAL & PRINTABLE) to offer a well-rounded SEL program in your classroom! ♥♥
Check out the other SEL units for K-2:
Self-Regulation & Self-Control
Responsibility, Goal Setting, & Conflict Resolution
Related Products
Kindness Classroom Challenge Pack with Calendars
Stay connected with Proud to be Primary
♥Click HERE to follow our store and receive notifications of new product releases, sales, and freebies.
♥Join our email list and get weekly teacher tip emails and access to our FREE resource library.
♥Visit our website at Proud to be Primary for tons of engaging ideas for teaching kids in the classroom!
♥Join our Facebook group and connect with thousands PROUD primary teachers like yourself.
Questions, suggestions, and feedback are always welcome.
Just use the "Product Q&A" tab and I will get back to you as fast as I can!
Please ask all questions before purchasing or email me at elyse@proudtobeprimary.com.
Terms of Use: This product is licensed for personal classroom use ONLY unless multiple licenses are purchased.
© Proud to be Primary
Teaching Duration
1 month
Report this resource to TPT
Standards
to see state-specific standards (only available in the US).
Participate in collaborative conversations with diverse partners about kindergarten topics and texts with peers and adults in small and larger groups.
Follow agreed-upon rules for discussions (e.g., listening to others and taking turns speaking about the topics and texts under discussion).
Continue a conversation through multiple exchanges.
Confirm understanding of a text read aloud or information presented orally or through other media by asking and answering questions about key details and requesting clarification if something is not understood.
Add drawings or other visual displays to descriptions as desired to provide additional detail.