English Speech Sounds Workbook with Complete Audio Files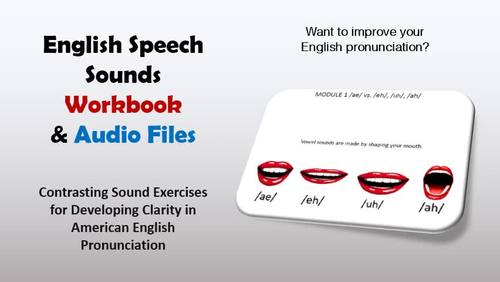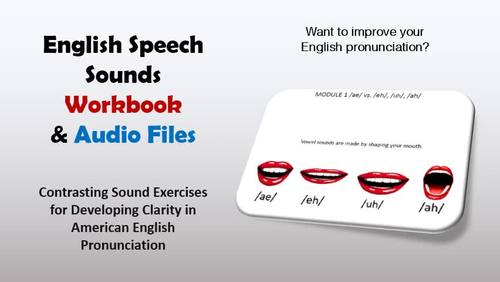 Created By
English Tutor Jerry
Product Description
Are you an ESL teacher who wants to spice up your pronunciation lessons?
These materials are for you!
Help your students develop their English speaking, overall pronunciation, intonation, and listening with this handy American-English speech-sound workbook
This workbook contains four modules (/ae/ vs. /eh/, /uh/, /ah/sounds, /ee/ vs. /ih/ sounds, /b/ vs. /v/sounds, /pp/ vs. /f/ sounds, /th/ vs. /s/, /t/ sounds, and /TH/ vs. /d/ sounds) each with...
• Phonetic emphasis
• Contrasting sounds
• Fun sentences
• Quizzes
• Initial assessment
• Post-assessment
• Multiple reinforcement activities
• Phonetic-building materials.
The ESS Workbook is an excellent resources for ESL teachers who want to spice up their pronunciation classes. The ESS Workbook can be used for all levels of English language learners.
*Note: Complete audio files may be downloaded after purchase. Audio files cannot be uploaded to this platform, so I can provide a link where they can be downloaded. Please contact me to for more information.
Video files may be purchased separately for Modules 1-2 of this workbook.
Video files may be purchased for Intonation Lesson.
Please contact me for more information.
Teaching Duration
50 minutes
Report this Resource to TpT