Equations Doodle & Color by Number BUNDLE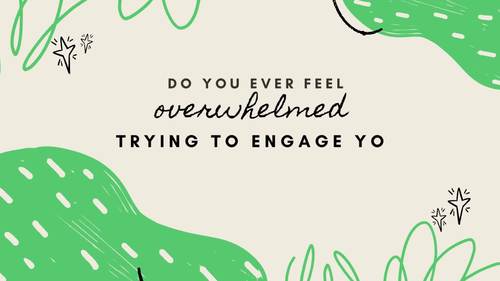 ;
Products in this Bundle (4)
Also included in
You've just found your next sub plan. Or review unit. Or zero prep practice worksheets. For all of your middle school math students. If your students liked color by number or color by code activities, they'll LOVE doodle math!Just need one grade?Doodle Math: Grade 6 BUNDLE Doodle Math: Grade 7 BUNDL

Price $62.99

Original Price $125.67

Save $62.68
Description
This is a bundle of 4 print-and-go equations activities (44 pages, 10 doodle image sheets) that covers one step equations, two step equations, and multi-step equations. As students solve the levels, they unlock patterns they can doodle to complete different images (some holidays, some non-holidays). If your students love color by number or color by code, they'll love Doodle Math! It's great as sub plan, review lesson, or independent practice!
What's included? (44 pages)
2) Two Step Equations (Holiday Pack Halloween, Christmas, Thanksgiving, Valentine's Day, St. Patrick's Day)
3) Two Step Equations (Earth Day)
Great for…
⭐ Back-to-School, Spiral Review Lessons
⭐ Emergency Sub Plans
⭐ Homeschool Activities
⭐ Homework & Independent Practice
⭐ Learning Centers & After School Math Programs
Reviews for other Doodle Math products…
⭐⭐⭐⭐⭐ Micaela F. - "Great resource and activity!"
⭐⭐⭐⭐ Megan F. - "My kids loved being able to combine their love of art with our current math skill. It was challenging and fun at the same time."
⭐⭐⭐⭐⭐ Teachertom (TpT Seller) - "My students loved this and the timing was perfect!"
You might also like…
➡️ Other Equations & Inequalities Products
___________________________________________

❤️ Be the first to hear about freebies and products. FOLLOW CONGRUENT MATH.
❤️ Don't forget to leave a review! TPT will give you credit for future purchases.
Report this resource to TPT
Standards
to see state-specific standards (only available in the US).
Solve real-world and mathematical problems by writing and solving equations of the form 𝘹 + 𝘱 = 𝘲 and 𝘱𝘹 = 𝘲 for cases in which 𝘱, 𝘲 and 𝘹 are all nonnegative rational numbers.
Solve word problems leading to equations of the form 𝘱𝘹 + 𝘲 = 𝘳 and 𝘱(𝘹 + 𝘲) = 𝘳, where 𝘱, 𝘲, and 𝘳 are specific rational numbers. Solve equations of these forms fluently. Compare an algebraic solution to an arithmetic solution, identifying the sequence of the operations used in each approach. For example, the perimeter of a rectangle is 54 cm. Its length is 6 cm. What is its width?
Solve linear equations in one variable.