Escape Room Bundle - Middle School Science Review Activities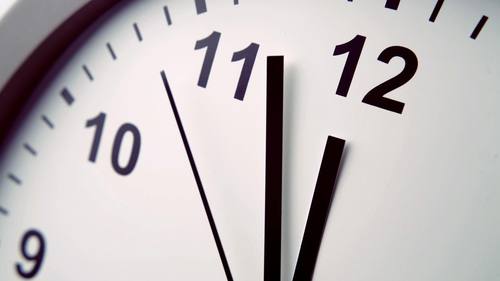 ;
Various file types

Google Apps™
Includes Google Apps™
This bundle contains one or more resources with Google apps (e.g. docs, slides, etc.).
Products in this Bundle (48)
showing 1-5 of 48 products
Description
The middle school science escape room bundle is a set of immersive experiences for your students It allows them to demonstrate their knowledge of many different science topics in a fun and engaging way.
A Unique Escape Room Experience:
Unlike many escape rooms, the teacher is in total control on which of the 8 puzzles they want to use and in which order to use them. Each puzzle is independent of the others. This is great for shorter or longer class periods.
What Materials Will I Need?
The escape room can be run several different ways. The cheapest and easiest method is to use manila envelopes for the puzzles (all directions provided).
For a more authentic escape room each group will need the following:
Each room will vary, but this list is from the Atoms Escape Room.
One Lockout Hasp
Four, 4-digit locks
One, 3-digit lock
One storage box that includes a place for the lockout hasp
Both methods will need the following:
All printed materials (included)
Manila envelopes
Two Options for Online Use
You can assign the "Single Student Digital Version" PowerPoint through email or your school's learning management system. This file has no answers and students solve by reading and answering questions or manipulating images on the slide.
This version can also be uploaded to Google Drive and opened with Google Slides.
Open Google Slides.
Go to the File menu and choose Open
Find the tab on the right called Upload
Click Select a File on Your Device
Select the "Single Student Digital Version Digital Version"
Click Open
If you do make Google slides, the copyright only allows for use with your own students. Do not share the link publicly.
You can also assign or email the Single Student Print Version as a PPT or PDF for families to print at home. Again, the copyright only allows sharing with your own students, not on public websites or school-wide servers.
What's Included in the Product?
- Teacher directions
- Detailed answer key for each puzzle
- NEW for 2020: Single Student Digital Version PPT that can be uploaded into Google Slides
- NEW for 2020: Single Student Print Version in PPT and PDF for families to print at home
- NEW for 2020: Editable Teacher Version PPT
- Digital answer sheet (Google form) that is great for 1:1 or Google Classrooms. Replaces paper answer key if you choose.
- Video challenge to set the mood for the challenge
- 8 unique puzzles with all printable props
- A list of over 50 ideas for prizes
- Reward templates
- 30 unique signs to hold up for the picture at the end (plus, editable template)
What Topics are Included in the Bundle?
Engineering Design Process
Graphing
Lab Safety
Measurement
Scientific Method
Body Systems
Atoms
Periodic Table
Chemical and Physical Changes
Balancing Chemical Equations and Counting Atoms/Elements
Plate Tectonics/Continental Drift Theory
Rock Cycle
Density
Topographic Maps
Properties of Minerals
Food Webs and Energy Pyramids
Biotic and Abiotic Factors/Organism Relationships
Biomes
Classification of Living Things
Waves
Energy Transformations
Photosynthesis
Potential and Kinetic Energy
Heat Transfer (Conduction Convection Radiation)
Newton's Laws
Speed Velocity and Acceleration
Net Force/Balanced and Unbalanced Forces
Planets
Lunar Cycle
Seasons/Night & Day
HR Diagram
Cells and Cell Theory
Dichotomous Keys
Prokaryotic and Eukaryotic Cells
Weather Maps (Air Masses, Fronts, Air Pressure)
Electromagnetism
Renewable and Nonrenewable Energy
Halloween
Thanksgiving
Winter Wonderland
Winter Wonderland Season 2
Teaching Duration
Lifelong tool
Report this resource to TPT