Evaluating Expressions Doodle & Color by Number | Order of Operations, PEMDAS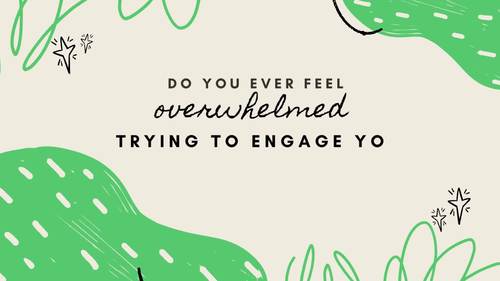 ;
Also included in
You've just found your next sub plan. Or review unit. Or zero prep practice worksheets. For all of your middle school math students. If your students liked color by number or color by code activities, they'll LOVE doodle math!Just need one grade?Doodle Math: Grade 6 BUNDLE Doodle Math: Grade 7 BUNDL

Price $62.99

Original Price $125.67

Save $62.68

You've just found your next sub plan. Or end of unit lesson. Or back to school spiral review. If your students liked color by number or color by code activities, they'll LOVE this! Some the the resources are holiday themed - such as Christmas, Valentine's Day, while others are year round. What's inc

Price $56.21

Original Price $62.46

Save $6.25

You've just found your next sub plan. Or review unit. Or back to school spiral review and practice activities. If your students liked color by number or color by code activities, they'll LOVE this!What's included?This is a bundle of 11 print-and-go activities for grade 5 (109 pages total!). There's

Price $19.33

Original Price $32.22

Save $12.89
Description
Have a blast using order of operations with exponents and POSITIVE INTEGERS ONLY with this doodle notes HOLIDAY BUNDLE PACK. It's great as an emergency sub plan or review lesson. And if your students liked color by number or color by code activities, they'll LOVE this! Holidays included are Halloween, Thanksgiving, Christmas, Valentine's Day, and St. Patrick's Day.
What's included?
Instruction sheet
1 set of problem sheets (2 pages — 16 problems)
5 options of holiday image sheets

Halloween
Thanksgiving
Christmas
Valentine's Day
St. Patrick's Day
There's 15 pages total. All the problems and solutions are positive integer solutions. Positive exponents are included.
There is ONE PROBLEM SET that goes with all 5 image sheets. There is NOT a separate problem set per image. The rationale for including different holiday image sheets is to increase flexibility on when this activity can be used during different holidays. Alternatively, you can also print out multiple options and allow your students to pick their favorite image option to doodle! Note that each pack contains only one problem set!
Every Doodle Math holiday pack is a print-and-go time-saver.
Print & make copies the problem sheet set. It has a series of questions to solve, and space for students to show their work.
Print & make copies of one image sheet. Or alternatively, print out several options and allow your students to choose their favorite image sheet!
Students solve the problems. Each answer unlocks a pattern, which students can doodle onto a template image. You can encourage students to color in the rest of the image!
Turn math into a masterpiece. The completed image will match the answer key once all of their answers are correct – and it's easy to spot-check from a distance.
The completed image will look best when students use markers in their choice of colors but can be completed with pencil or pen in a pinch!
More doodle math!
Click here to check out all the doodle math options!
Before you go…
Stay updated. Follow this page to stay updated on new activities. 
Please leave a review. I'd love to hear how the product is working in your classroom! (TPT gives you credit for reviewing paid products!)
Each purchased license is for use in a single classroom. If you'd like to share with other teachers, please buy additional licenses. Thanks!
Teaching Duration
45 minutes
Report this resource to TPT
Standards
to see state-specific standards (only available in the US).
Use parentheses, brackets, or braces in numerical expressions, and evaluate expressions with these symbols.
Write and evaluate numerical expressions involving whole-number exponents.