Everyday is a Holiday - Daily Morning Work & Bell Ringer Activities Mega Bundle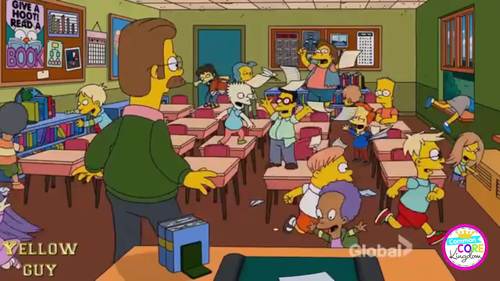 ;
What educators are saying
These are great monthly bell ringers for in the morning. The students enjoy the different themes and topics of each month.
Products in this Bundle (11)
showing 1-5 of 11 products
Description
Need something to celebrate? How about a few more minutes of peace and quiet every morning. Now, there's a reason to celebrate every day!
This bell ringer morning work bundle includes close reading, writing, and graphing bell ringer activities for every day of the school year. Each day includes a different historical, silly, or themed daily "holiday" based reading passage with questions, a response activity, and a graphing question. Included student vote and graph feature allows whole class engagement after the exercise is complete, but only if and when you choose to do so.
Your students will love these fun daily holiday themed passages and activities. You'll love that students come in every morning focused and looking forward to a fun activity - giving you a little extra time to complete your morning routine uninterrupted.
These engaging standards based activities promote key skills as 2nd & 3rd grade students complete an independent morning routine.
✅ Independent: Activities are designed to be completed independently, giving teachers space to focus during their morning routine.
✅ Structured: Structured morning work activity provides students with repetitive process and clear expectations, reducing need for teacher intervention.
✅ No Grading: Results can be easily reviewed as a class or in groups.
✅ Group Engagement: Independent work can transform into class exercise with Student Vote & Graph feature.
✅ Productive: No busy work here. These passages and exercises build core reading comprehension skills.
✅ High Engagement: Each passage covers a holiday for the specific day. Students look forward to each topic. Topics range from silly to serious to engage all students.
Read a short paragraph about the daily holiday
Answer two text-based questions by underlining the answer in the passage.
Respond to a writing prompt.
Select a choice for a class bar graph, then respond (orally or written) to standards-based questions.
RI.2.10/ RI.3.10 read and comprehend informational text.
Various writing standards including W.2.1/ W.3.1, W.2.2/ W.3.2, W.2.3/ W.3.3.
Math graphing standards 2.MD.D.10 & 3.MD.B.3.
✔ Each monthly packet contains:
Monthly Holiday Cover
Tips for Implementation
Monthly Holiday Calendar
Bar Graphing Directions
Graphing Questions Form
Sticky Note Template
Daily Holiday Passages with Questions, Writing Prompts, and Graphing Sticky Note Categories
Each day is focused on a national holiday (some real, some silly).
✔ Monthly Packets Included:
This product allows for differentiation. There are paragraphs, prompts, and graph questions for every day in the school year, so you will have ample to to choose from if you want to differentiate.
For copyright information and a summary of how this resource can and cannot be used, please review the Terms of Use Page.
***************************************************************************
How to get TPT credit to use on future purchases:
Please go to your My Purchases page (you may need to login). Beside each purchase you'll see a Provide Feedback button. Simply click it and you will be taken to a page where you can give a quick rating and leave a short comment for the product. Each time you give feedback, TPT gives you feedback credits that you use to lower the cost of your future purchases. I value your feedback greatly as it helps me determine which products are most valuable for your classroom so I can create more for you. ☺
Be the first to know about my new discounts, freebies and product launches:
Look for the green star next to my store logo and click it to become a follower. Voila! You will now receive email updates about this store. ☺
Follow me on Facebook for updates on new products and sales
Join my email list by visiting my website and receive a free resource
***********************************************************************
Report this resource to TPT
Standards
to see state-specific standards (only available in the US).
Draw a picture graph and a bar graph (with single-unit scale) to represent a data set with up to four categories. Solve simple put-together, take-apart, and compare problems using information presented in a bar graph.
Draw a scaled picture graph and a scaled bar graph to represent a data set with several categories. Solve one- and two-step "how many more" and "how many less" problems using information presented in scaled bar graphs. For example, draw a bar graph in which each square in the bar graph might represent 5 pets.
By the end of year, read and comprehend informational texts, including history/social studies, science, and technical texts, in the grades 2–3 text complexity band proficiently, with scaffolding as needed at the high end of the range.
By the end of the year, read and comprehend informational texts, including history/social studies, science, and technical texts, at the high end of the grades 2–3 text complexity band independently and proficiently.