Extreme Weather Reading Passages Tornadoes Hurricanes Blizzards Floods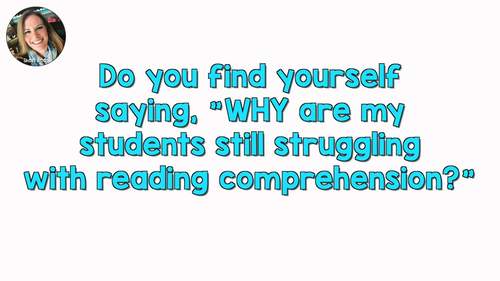 ;
Zip

Google Apps™
Includes Google Apps™
This bundle contains one or more resources with Google apps (e.g. docs, slides, etc.).
What educators are saying
Love the texts - kiddos were engaged! The margin notes are awesome and the variety of graphic organizers are great!
I was able to use this as an extension unit this year, and this product does a wonderful job of having students read for information, recall information and use in-text clues to answer questions.
Products in this Bundle (5)
Description
This Extreme Weather Reading Packet has everything you need for a complete Close Reading unit in your classroom. Now includes digital versions for Google Classroom. Students will love the passages about Blizzards, Hurricanes, Tornadoes, Dust Storms, and Floods. Differentiated Reading Passages are at the heart of this one-stop extreme weather resource!
By purchasing this bundle, you are saving 35% off the price of the individual
packets.
Click the PREVIEW BUTTON above to see everything included!
This bundle includes:
5 Extreme Weather Informational Passages (2 Differentiated Levels)
5 Days of Close Reading Activities
Text Dependent Questions
Written Response
Teacher Guide Sheet
Annotation Guide (full page and ½ page)
Printable B/W Pages
Color, Interactive Digital Slides for Google Classroom
Answer Keys
This packet includes these informational, high-interest, differentiated passages:
Hurricanes: Powerful Storms
Tornadoes: Deadly Twisters
Blizzards: Extreme Storms
Floods: Dangerous Waters
Dust Storms: Black Blizzards
If you have never used Close Reading or even if you are already a pro, this 62-page packet truly is for you! It has everything you need for a complete, successful informational text reading unit.
The digital version of each packet includes ready-made, visually-appealing Google slides for you to share with your class. They include interactive drag and drop annotation marks and fillable text dependent activities.
Each of the 5 passages included in this resource is provided in two differentiated reading levels. One is in the fifth-sixth grade reading range, and the other is in the third-fourth grade reading level range. The reading level is given for each passage, along with a guide that provides specific readability levels. I've taken all the guesswork out of differentiating and leveling of passages for you!
This packet is both rigorous and Common-Core aligned. Questions have been carefully crafted to move readers from basic, recall questions to higher-level questions where students must cite evidence from the text to support their answers. There are 5 tasks/activities for each passage, moving from easier tasks to more challenging activities. Each passage and its corresponding activities offer a full-week's worth of close reading.
Looking for MORE CLOSE READING packets? Here you go:
Close Reading for the YEAR Bundle
Don't forget that leaving feedback earns you points toward FREE TPT purchases. I love that feedback!
Also, FOLLOW ME and be notified when new products are uploaded. New products are always 50% off for the first 24 hours they are posted. It pays to follow me!
As always, please contact me with any questions!
Thank you so much,
Shelly Rees
Report this resource to TPT
Standards
to see state-specific standards (only available in the US).
Refer to details and examples in a text when explaining what the text says explicitly and when drawing inferences from the text.
Determine the main idea of a text and explain how it is supported by key details; summarize the text.
Explain events, procedures, ideas, or concepts in a historical, scientific, or technical text, including what happened and why, based on specific information in the text.
Explain how an author uses reasons and evidence to support particular points in a text.
Quote accurately from a text when explaining what the text says explicitly and when drawing inferences from the text.