Fables Reading Passages Comprehension Activities Readers Theater RL3.2 3.3 3.6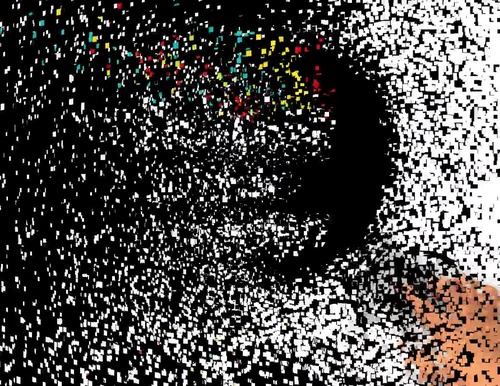 ;
Zip

Google Apps™
Includes Google Apps™
This bundle contains one or more resources with Google apps (e.g. docs, slides, etc.).
Products in this Bundle (7)
showing 1-5 of 7 products
Description
Teach multiple standards with this thorough fable resource bundle. Everything you need to engage your students in a close read is at your fingertips: from character and plot analysis, determining the message (moral), using context clues to determine the meaning of unknown words, to practicing fluency and expression skills through readers' theater. Detailed lesson plans (with formative assessments), teacher's notes, and answer keys are included to guide instruction. The bonus file for this bundle includes Fable Mini-Posters and Fable Elements Graphic Organizers. Just print and teach or assign in Google Classroom and go!
Check out the individual PREVIEWS to see!
THIS RESOURCE NOW INCLUDES THE COLORED DIGITAL FLIPBOOK VERSION!
Distance learning | NTI | Hybrid Instruction: Between the colorful digital version for Google Classroom and a print PDF version, you can reach ALL students.
NOTE: That's weeks of lesson plans with literally little prep for OVER 20% off!
Save even MORE with Teaching Theme and Message with Fables and Fairy Tales bundle.
Fable Reading Passages Include:
Fable: (two text levels)*
Fable: (two text levels)*
Fable: (two text levels)*
*a grade-level text and a struggling readers version
⭐ Through the close-read activities in this flipbook series, students will:
✔ read grade-level appropriate texts
✔ describe characters' traits, feelings, actions, or motives, and how they influence the
events or outcome of the fable
✔ evaluate the character's actions and the result of those actions
✔ retell the fable using the most important details in the fable
✔ determine the point of view of the characters and distinguish my own point of view from that
of the characters'
✔ determine which traits are most important to the moral of the fable and explain how
✔ determine the moral of the fable and how it applies the reader
✔ infer how the outcome of the story might have been different had the character made better
choices
✔ find and use evidence from the text to support thinking
✔ determine the meaning of words using context clues
✔ read grade-level text with fluency and expression
⭐ Each double-sided flipbook and digital flipbook includes:
► an introduction to fables and who Aesop was
► the fable passages (TWO-leveled versions of the text for Ant & Grasshopper, Lion and Mouse, and Tortoise & Hare)
► an introduction to typical characters found in fables (includes a list of character traits organized to display opposite traits- positive traits vs. negative traits)
► graphic organizers and questions for analyzing/evaluating character traits, motives, actions
► an introduction to the plot of a story
► graphic organizers and questions for analyzing/evaluating the plot of the fable
► an introduction to the moral of a fable
► questioning that guides students in determining the moral of the fable
► a text-to-self reading response activity that has students make connections between the moral and how it might apply to students' own lives
► a vocabulary activity that promotes the use of context clues to figure out unknown words
⭐ Fluency Resources Include:
► Readers' Theater script
► Student planning guide for Readers' Theater
► Expression cards for practicing the use of intonation within a fluent performance of the script
Due to the fact that The Crow & the Pitcher is a very short text, only one version of the fable is included and readers' theater activities are not included in that particular file.
☕Teacher resources include:
► 5-Day detailed lesson plans from which you can construct your own lessons or just print and teach.
► Teacher's notes and detailed answer keys are included to assist with optimizing a close read of the text and to guide meaningful discussions.
See what other teachers are saying about this bundle:
Virginia T. wrote: "This is a great resource! I love the use of multiple reading skills leading to the moral of the story."
Julie H. wrote: "These are WONDERFUL and so packed full of good stuff that hits so many ELA standards! I loved going through these fables as we did a traditional literature study. We did one together first, and then the students were able to go through parts of the booklet on their own during reading center time. The questions led to some great discussions about the theme/moral and characters. Thank you so much for sharing!"
Gigi wrote: "This resource has made teaching fables so much easier. The kids were so engaged and excited to choose their next fable."
A buyer wrote: "These were excellent!! Very happy with this purchase. It really helped to prepare my students for identifying moral and other key elements."
Pamela T. wrote: "This Fable resource was incredible. My ENL students just loved it. The incorporation of the variety of graphic organizers, the questions as well as the trait activity was simply fantastic. Thanks."
Aryne R. wrote: "The kids were really into reading the fables and I loved how they could practice theme, character traits, and story elements using the flip book. Very creative approach to using fables!"
Elena Brown wrote: "These flipbooks are awesome! They are very detailed and included everything that I needed!"
Needing some Ready-to-Go, detailed lessons to ignite your reading program? All you have to do is print and go!
~ Seed Lessons for Growing Thoughtful Readers
To see resources for teaching common core reading standards, please click on the links below and check out the following toolkits that can be used with any story:
RL3.2, 4.2 & 5.2~ Finding the Theme & Message in Literature
RL3.6, 4.6 & 5.6~ Distinguishing Point of View & Perspective
RL2.3~ Describing Character Response to Events & Challenges
RL3.3~ Describing Character Traits, Feelings & Motives
RL4.3~ Describing Characters, Settings, & Events in Literature
Be the first to know about new discounts, freebies, and product launches:
Follow Me to receive 50% OFF new resources during the first 24 hours of their upload. You will also receive email updates about this store and other resources available on my website.
Follow me on Instagram for engaging activities and helpful teaching tips.
Follow me on Pinterest for other teaching ideas.
______________________________________________________________
Copyright © Cherie Marie- Teaching with Intentionality
Permission to copy for single classroom use only.
Report this resource to TPT
Standards
to see state-specific standards (only available in the US).
Ask and answer questions to demonstrate understanding of a text, referring explicitly to the text as the basis for the answers.
Recount stories, including fables, folktales, and myths from diverse cultures; determine the central message, lesson, or moral and explain how it is conveyed through key details in the text.
Describe characters in a story (e.g., their traits, motivations, or feelings) and explain how their actions contribute to the sequence of events.
Determine the meaning of words and phrases as they are used in a text, distinguishing literal from nonliteral language.
Distinguish their own point of view from that of the narrator or those of the characters.