Fact and Opinion with an Animated Short Film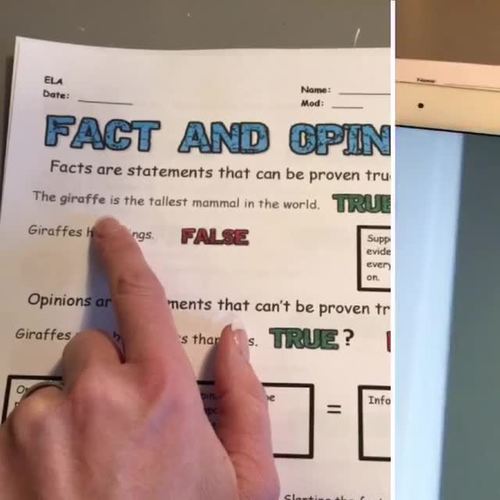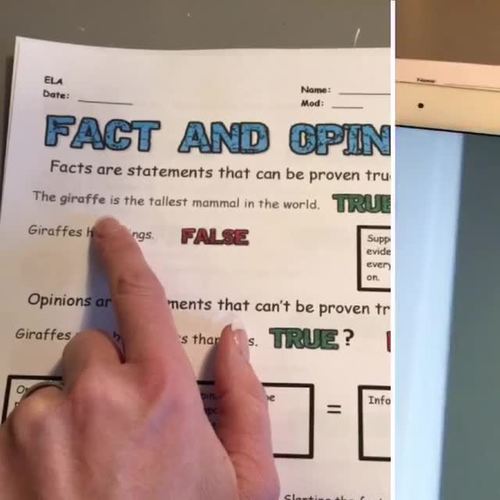 Created By
Using Your Smarticles
You can add an interactive layer to this PDF and assign it to your students through Google Classroom.
Learn more
Product Description
This product is a companion sheet for the video High Diving Giraffes: Youtube:  https://www.youtube.com/watch?v=nPrWo5pEvyk  or Vimeo:   https://vimeo.com/76684408 
This adorable and lifelike video features a group of dare-devil giraffes (but not a baby giraffe) taking over a pool house and performing splendid dives from the high-dive.  This whimsical video is sure to delight you AND your students.  Along the way, your students will learn facts about giraffes, learn to distinguish facts from false fact, how to distinguish fact from opinion and even what an informed opinion is!  
The video companion sheet features stop points during which students stop the film and answer a fact/opinion question about giraffes. This can easily be converted to an Edpuzzle activity as well!  After the video concludes, students read a non-fiction article about giraffes and complete a graphic organizer which they use to create an informed opinion about giraffes.
Great for station work and review work on critical common core skills and PERFECT for distance learning.
Try these other GREAT animated shorts for instruction:
BEST VALUE
✨✨✨Super Bundle!!✨✨✨
Thanks so much for:
Teaching Duration
30 minutes
Report this Resource to TpT