File Folder Centers MEGA BUNDLE (Google Classroom & PDF) Distance Learning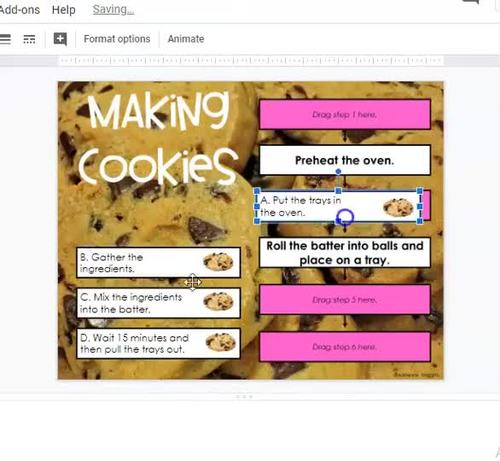 ;
Zip

Google Apps™
Includes Google Apps™
This bundle contains one or more resources with Google apps (e.g. docs, slides, etc.).
What educators are saying
Perfect for virtual learning. Students were able to do these in break out rooms in small groups. It was very engaging.
My students love using these. I use them for my hybrid and virtual learners! They are fun and interactive, and they mesh with the VA SOLs perfectly!
Products in this Bundle (20)
showing 1-5 of 20 products
Bonus
Google Slides Link for All Centers
Description
Includes Google Slides and PDF Versions. Great for distance learning!
This is MEGA BUNDLE that includes 5 file folder center activities from each of the following categories: Word Analysis, Fiction, Nonfiction, and Reference Material. Each category has 5 file folder centers, which means this bundle includes 20 file folder centers.
Google Slides Version and PDF Version included.
To read about how I use and organize file folder centers in my own classroom CLICK HERE.
This bundle can also be bought individually (see the list below) or in mini-bundles by category. The categories are: Word Analysis, Fiction, Nonfiction, and Reference Material.
Each Center Includes:
-Center Cover Sheet: This will go on the cover of the file folder, it describes the skill and the directions on how to complete the center.
-Inside Pages A & B: These are the activity sheets that will go inside the folder on both sides.
-Sort Pieces: This page has all of the pieces that students will sort to complete the activity.
-Answer Key: The simple to read and use answer key can be used by the teachers or students to check work.
Engage students in language arts centers with easy to use and store File Folder Centers! I love using file folder centers in my classroom because they fit perfectly inside a file cabinet, box, or crate for easy storage and easy access by students. Each of my file folder centers hits one skill hard, so it's easy to see what a student is struggling with. Since most passages cover a variety of skills, it can be difficult to pinpoint what students need more help with. These centers help identify areas of student weakness. I like to use them throughout the year and in my "reading boot camp" at the end of the year to prepare for the state test.
VA SOL 3.4 3.5 3.6
*Check Out More File Folder Centers!
Come see me!
Report this resource to TPT