First Grade Math Centers MEGA BUNDLE | 52 Printable and 12 Digital Activities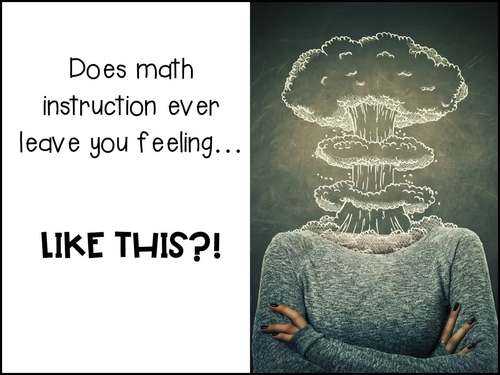 ;
Includes Google Apps™
This bundle contains one or more resources with Google apps (e.g. docs, slides, etc.).
Products in this Bundle (67)
showing 1-5 of 67 products
Bonus
List of All First Grade Math Centers
Description
Reinforce all of the Common Core Math Standards for 1st grade with these hands- on and digital centers! This bundle includes for Google Slides (™) or PowerPoint(™) and (64 centers total), making it great for hybrid classrooms! Originally created to supplement the first grade Go Math! program, these activities make a perfect addition to any standards- based, first grade math curriculum.
All printable activities include both color and black & white versions to help you save on ink!
As of 12/19/20, all of the centers for this "growing bundle" have been completed. Download the zip file again to access everything! Thank you for your purchase!
Why do I love math games? Read my answer to this question here!
This bundle contains PDFs for all of the printable centers, PDF instructions for accessing the digital Google Slides (TM) activities, PowerPoint (TM) versions of the digital activities, and a PDF list of all activities. for an up-close look at each activity!
64* centers (12 digital, 52 printable) for 12 topics. Each bundle includes an engaging theme that is sure to get your students excited about math:
Set 1: Addition Concepts- 6 centers- Detectives
Set 2: Subtraction Concepts- 5 centers- Zoo
Set 3: Addition Strategies- 5 centers- Pajama Party
Set 4: Subtraction Strategies- 5 centers- Superheroes
Set 5: Addition and Subtraction Relationships- 5 centers- Pirates
Set 6: Count and Model Numbers - 7 centers- Sea Turtles
Set 7: Compare Numbers- 6 centers- Space
Set 8: Two-Digit Addition and Subtraction- 5 centers- Construction
Set 9: Measurement- 5 centers- Farm
Set 10: Represent Data- 5 centers- Camping
Set 11: Three-Dimensional Geometry- 5 centers- Summer
Set 12: Two- Dimensional Geometry- 5 centers- Monsters
*Also includes 65th and 66th BONUS FREEBIES: Monster Doubles & Penguin Place Value!
How to use these in your classroom:
Assign as individual, partner, or small-group centers!
Engage your students during targeted, small-group instruction!
Invite students to choose activities when they finish other assignments early!
Prep your sub plans with ease- called away to a meeting? Unexpected sick day? Your students will love playing math games individually, in partners/groups, or teacher vs. student on a document camera!
Fill extra time at the end of a lesson with meaningful, standards-based activities!
Print black & white copies to send home with your struggling students for extra practice!
All printable activities include color and black & white versions to help you save on ink!
Sample my work with these FREEBIES:
Freebie for Set 1: Good Clues, Bad Clues
Freebie for Set 3: Put 'Em to Bed - for Google Slides(TM)
Freebie for Set 4: To the Rescue
Freebie for Set 6: Fill the Nest
Freebie for Set 8: New Tools, Broken Tools
Freebie for Set 9: Feeding Time
Bonus Freebie: Monster Doubles- for Google Slides(TM) & PowerPoint(TM)
Bonus Freebie: Penguin Place Value- for Google Slides(TM) & PowerPoint(TM)
________________________________________________
Sets 1-5 are also available as a bundle here:
First Grade Math Centers BIG BUNDLE | Addition and Subtraction!
________________________________________________
*** Follow Little Owl's Teacher Treats on TPT for frequent updates, including a "First of the Month" freebie!
*** Subscribe to Little Owl's monthly newsletter to receive freebies directly to your inbox!
Report this resource to TPT
Standards
to see state-specific standards (only available in the US).
Order three objects by length; compare the lengths of two objects indirectly by using a third object.
Express the length of an object as a whole number of length units, by laying multiple copies of a shorter object (the length unit) end to end; understand that the length measurement of an object is the number of same-size length units that span it with no gaps or overlaps.
Tell and write time in hours and half-hours using analog and digital clocks.
Organize, represent, and interpret data with up to three categories; ask and answer questions about the total number of data points, how many in each category, and how many more or less are in one category than in another.
Count to 120, starting at any number less than 120. In this range, read and write numerals and represent a number of objects with a written numeral.