Fist to Five Feelings Check-In | Craft | Sensory activity | Back to School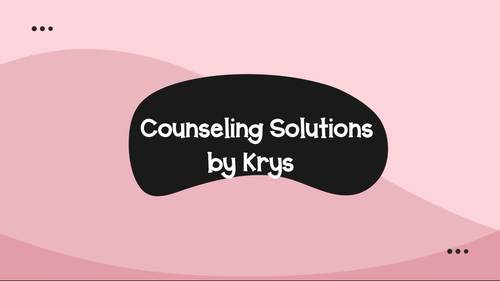 ;
Also included in
The feelings check-in, Fist to five BILINGUAL BUNDLE are sensory activities for Social-Emotional Learning to use in your sessions in individual or group counseling. This lesson aim to help your students identify their emotions on a fist-to-five scale with a sensory activity. It is essential to help

Price $4.00

Original Price $6.00

Save $2.00
Description
The feelings check-in, Fist to five, are sensory activities for Social-Emotional Learning to use in your sessions in individual or group counseling and back-to-school activities. This lesson aim to help your students identify their emotions on a fist-to-five scale with hands-on sensory training. This product is ideal for matching your social-emotional curriculum.
It is essential to help students identify their feelings and emotions. Students need to learn how to determine how they feel. Children should learn new ways to express their feelings and start integrating more vocabulary by creating this tool. The packet includes a Feelings check-in sheet, a fist to five sensory activity with images, emotions check-in posters, a mindful minutes poster, a complete chart from fist to five, how they want to feel, coping skills, individual cards, and group cards. It also promotes non-verbal cues.
Includes
PDF Format in color and BW
It is in English
List of Materials needed
Individual Cards and big cards in pink, yellow, blue, B&W, turquoise, purple and green
ASCA standards
Teacher instructions
Also, we teach them how to identify how their bodies feel when they experiment with different emotions. We can't only focus on being sad, happy, or mad.
These activities can be used in group or individual counseling sessions. In your first session with your students, you can teach them the importance of identifying who they feel and why they struggle to identify triggers or emotions. While you talk about feelings, you can speak of different situations or personal experiences and create a sensory craft with many visuals and a sensory experience. Allow the students to explore new vocabulary words to their feeling scale.
These activities are going to be part of your procedure for your sessions. Every time they come in, they should know that you will start your sessions with the activity Fist to Five. If you are looking for a way to begin your Counseling sessions with a craft targeting feelings, this is for you! Print them in card stock and laminate them.
Lesson- Know your feelings
ASCA Standards
M 1. Belief in the development of the whole self, including a healthy balance of mental, social/emotional, and physical well-being
M 2. Sense of acceptance, respect, support, and inclusion for self and others in the school environment
M 3. Positive attitude toward work and learning
M 4. Self-confidence in the ability to succeed
M 5. Belief in using abilities to their fullest to achieve high-quality results and outcomes
Other products you may like
•FisttoFive Bundle- Spanish& English
***Not for commercial use, personal use only.
Questions? We speak English and Spanish. Please feel free to email us at counselingsolutionsbykrys@gmail.com o solucionesparatodoskrys@gmail.com.
How to get TPT credit to use on future purchases:
●Please log in to your TPT account, go to your purchases on the right corner page, look under the BUY area, and look for MY PURCHASES. Beside each purchase, you will see a THUMB UP and the words "Leave a Review" button. Click it, and it will take you to a page where you can give a quick rating and leave a short comment on the product. Each time you give feedback, TPT gives you credits you can use to lower the cost of your future purchases! I value your feedback, guiding me to continue creating great resources for all of you!
__________________________________________________________________
Follow us!
• Look for the green star on my shop homepage and click it to become a follower. You will now receive emails with the new items in the store. 
Counseling Solutions TPT Store
TPT Español TPT Store 
Report this resource to TPT