Food and Nutrition Activities for Middle School - FCS - Health - FACS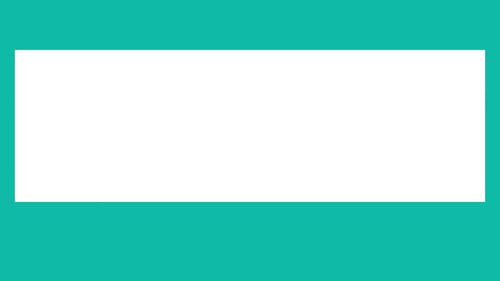 ;
Zip

Google Apps™
Includes Google Apps™
This bundle contains one or more resources with Google apps (e.g. docs, slides, etc.).
Easel Activities Included
Some resources in this bundle include ready-to-use interactive activities that students can complete on any device. 
Easel by TPT is free to use!
Learn more
.
What educators are saying
I did the Reading Food Labels Digital Escape Room. Was quite enjoyable and so much additional information gained while doing it. Genuinely puts learning into practice. It's brilliant!
I used parts of this resource when I had a sub. It was fantastic and easy to leave. The products are well made and are thorough. The students didn't complain about the activities when I returned. :)
Products in this Bundle (10)
showing 1-5 of 10 products
Description
Are you looking for no-prep, engaging activities on food and nutrition for your middle and high school students? This nutrition bundle includes 10 teaching resources that help students understand nutrition, vitamins, and minerals and the best meal plan for them based on MyPlate and the USDA Dietary Guidelines.
The Nutrition Scavenger Hunt- is in both Google and Print and has students read through USDA Guidelines to find answers to questions about nutrition and dietary needs. It can be done independently or as a fun class competition to see who finishes first!
Intro to Nutrition Lesson- introduce nutrition to your students with this Google Slideshow, guided notes, and questions! This lesson is no-prep and will help your students understand the essential nutrients including vitamins, minerals, and more!
The Nutrition Project with MyPlate- students shop for $10 for a day of meals based on their MyPlate results. All links are included and this activity is also Google and Print.
Food and Nutrition Board Game- students work in groups and play a board game that is all about food and nutrition! It is a fun way to review nutrition basics such as MyPlate, essential nutrients, MyPlate food groups and more.
Nutrition Bell Ringer Journal- this is a semester of bell ringer questions or prompts on food and nutrition. You can either print this packet and have students keep it in a folder for when they enter the class or assign it in Google Classroom. These prompts can be done as soon as they start each class and are a great way to begin class discussions on food and nutrition!
Vitamins and Nutrients Web-Quest- students answer questions using the CDC and FDA websites to help them learn about vitamins and minerals in an engaging way! There are also scenarios in which students create a meal for someone that is deficient in a specific vitamin or mineral.
Who Am I? MyPlate Meal Plan through Life Stages Project- Students read about people at different life stages and match their description to the correct eating habits. Students then choose 2 people from different life stages to create meal plans for using MyPlate and Calorie Counter websites. Great for understanding the nutritional needs of people at different stages of life from babies to the elderly.
The Student Log- allows students to create their own meal plan after learning about the recommended dietary amounts.
Food Allergies Lesson- slideshow on food allergies and ways to prepare foods for those with food allergies. Questions are included to check for understanding. The lesson is in both PPT and Google.
Food Label Digital Escape Room- Students answer questions about food labels using links and readings within the escape room. This nutrition label activity is a great sub plan, independent classwork or can be used as group work!
*These nutrition lessons are great for FACS, Health, Culinary Arts, Physical Education, Home Economics, Prostart, Homeschool, and more!
Please email me at: arlenedmeckes@gmail.com for questions or suggestions on how to make these resources better for you!
*You May Also Like:
Career Exploration Bell Ringer Journal
Bell Ringer Journal for Culinary Arts
Standards:
National Family and Consumer Science Standards-
14.3.1 Apply current dietary guidelines in planning to meet nutrition and wellness needs. plan a personal diet that accommodates nutritional needs, activity level, and optimal weight
Prostart- Strand 15- Students will apply nutrition concepts to build healthful menus. describe the aspects of a healthy diet and why to follow one. Use the Dietary Guidelines for Americans and choose MyPlate to plan meals.
Let's Connect:
Email List for freebies and updates on new lessons
Get TPT credit to use on future purchases:
• Go to your My Purchases page (log in first). Click on the Provide Feedback button to leave a rating and a short comment. You'll earn TPT credits, which you can redeem on future purchases!
Copyright ©twinsandteaching
All rights reserved by the author
Permission to copy for single classroom use only
Report this resource to TPT