Forgiveness BUNDLE: All Forgiveness Activities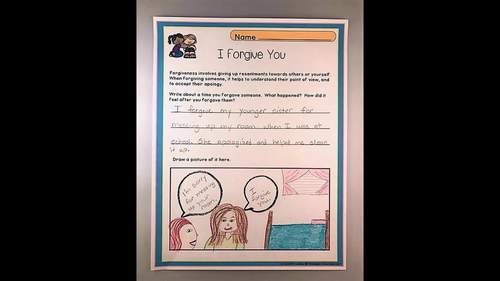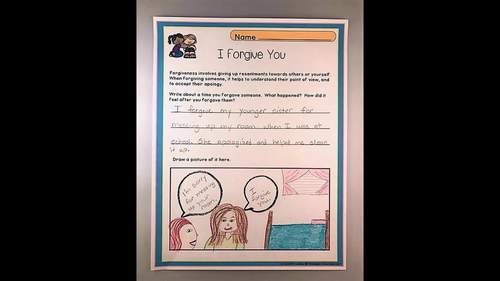 Created By
Penelope's Portfolio
Products in this Bundle (2)
I created this FORGIVENESS Packet and other Character Education - Social Skills Packets as I believe the path to happiness lies in how we treat one another. Furthermore, it is human nature to want to feel heard and respected in life as that creates a peaceful environment. It is important to model

These Forgiveness Question Task Cards make important additions to any character education / social skills program when teaching forgiveness. They are easy to use, print & go, and come in color and black/white! They also work well with my Forgiveness Packet, which may be purchased separately.
Description
This bundle includes all of the forgiveness character education / social skills activities within my store!
INCLUDED RESOURCES
Forgiveness Activities and Lessons
Forgiveness Task Cards
TOU and Credits
WANT TO JOIN MY NEWSLETTER?
GET TPT CREDIT
Go to your "My Purchases" page, and click the Provide Feedback button. Each time you provide feedback, TPT gives you credits that may be used towards the cost of your future purchases. Your feedback is greatly valued and helps me determine future products. Thank you!
EMAIL
I may be contacted at penelopesportfolio@outlook.com
SIMILAR BUNDLES
Report this Resource to TpT