Fossil Lab NEW! / Distance Learning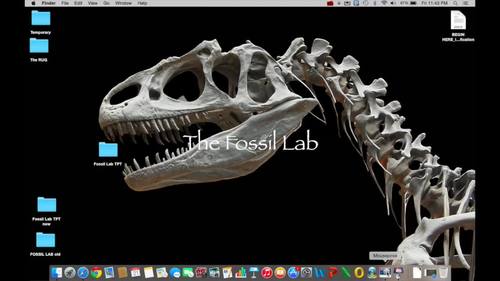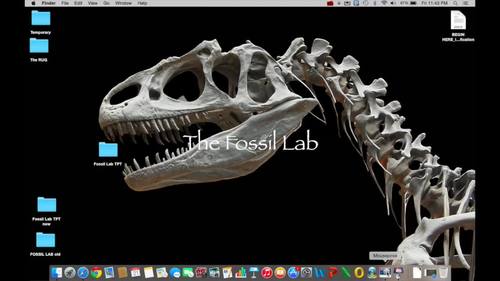 Created By
James Gonyo
 Digital Resource for Students
The Teacher-Author has indicated that this resource is made for device-based learning.
Product Description

Standards
For a more visual description check out gonyoscience.com/fossil lab
The Fossil Lab is a 119 page hyperlinked PDF document that guides students through the investigation of 33 important index fossils. The Fossil Lab introduces the concept of fossilization and helps students understand the various ways in which fossils can form. The main focus of the lab is with index fossils and how they are useful in understanding the diversity of life on Earth and the environmental and physical changes that have taken place throughout Earth's geologic past.
This lesson has been updated to make distribution to students easier with a new Quick Link that allows students to access the lesson and all activities in any modern browser on most devices.
Instructions have been added for sharing the lesson and activities with students through Google Classroom or any LMS such Blackboard, Moodle, Schoology, etc. Note: The quick link can even be emailed to students and students can return completed lessons via email.
The Fossil Lab navigates like a web site with clickable links that move students through 24 stations filled with fossil images and leading questions. The images can be enlarged for detail and students can select links to resource pages where they can obtain information and clues. The information pages are just a click away for students to learn about fossils; what they are, how they formed and how they are useful.
This activity includes:
Getting Started Guide
Fossil Lab Interactive (run online or from downloadable pdf)
Fossil Lab Answer Sheet (PDF)
Index Fossils and Geologic Time Activity (PDF)
Answer keys (PDF)
These activities include a 4 page Fossil Lab answer sheet and an 8 page Index Fossil activity.
Although the interactive power of this activity depends on the use of a computer, it is possible to print out select pages from the PDF document and hang them at lab stations if computers are not available
RELATED PRODUCTS:
Interactive Rock Identification
Building a Dinosaur: Stegosaurus
to see state-specific standards (only available in the US).
Analyze the author's purpose in providing an explanation, describing a procedure, or discussing an experiment in a text.
Report this Resource to TpT