Friendship Activities Printable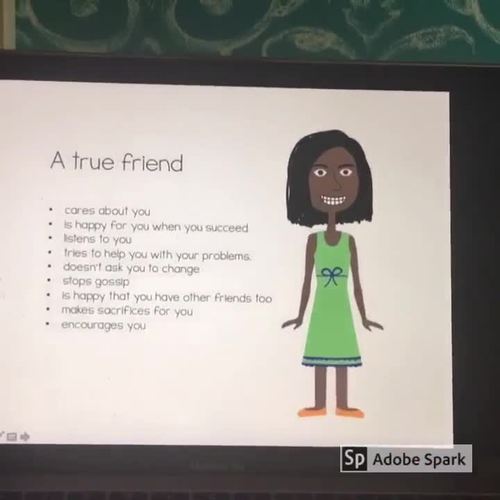 ;
What educators are saying
I used this resource for small group counseling. It was very engaging and a huge help to my students.
This was perfect for my older students. I have a lot of resources for younger students, but I needed more of what 5th grade girls deal with and this was so helpful! Thank you!
Also included in
This bundle includes everything a girl needs to feel empowered and confident to face the critical, formative years. Although every girl would benefit from these products, it will also be helpful for girls who need help with self esteem, social skills, behavior management, anorexia, cutting, suicidal

Price $29.50

Original Price $39.00

Save $9.50
Description
Being a good friend takes intentional, informed effort. Using friendship scenarios, students identify the qualities of a healthy friend and assess their own ability to be a good friend. Counselors and teachers are no stranger to relational aggression and drama. These Friendship Activities allow students to explore the qualities they desire in their friendly relationships. 
By learning to navigate relational aggression, students will feel empowered to solve their own conflicts, leading to improved classroom behavior management. Students will distinguish between a friend and a frenemy (aka unhealthy friendship behaviors) while reducing school-wide drama
The friendship activity can be used in small groups, individually, or for whole-class lessons.
Here's What You're Getting:
Intro Presentation: an introduction to the traits of a true vs healthy friend and the friendship definition
Role Play Activity
16 printable scenario friendship cards can be printed and laminated to be used in a partner activity for discussing common friendship drama scenarios.
Behavior Matching Game / Friendship Traits
32 printable cards display traits of healthy vs unhealthy friendship characteristics. Students try to match the behavior to the category.
Informative wall posters
3 ready to print signs are included to support what you are teaching. Hang these posters as a reminder.
The Friendship Scale: shows the continuum between healthy and unhealthy friendship characteristics. Students read scenarios and determine where each character fits on the scale. This process also encourages students to self-reflect and consider their own placement on the scale based on their current patterns of behavior.
~~~~~~~~~~~~~~~~~~~~~~~~~~~~~~~~~~~~~~~~~~~~~~~~~~~~~~~~~~~~~
⭐Save 20% by purchasing this in the bundle⭐
►Coping Skills & Friendship Bundle for Girls
~~~~~~~~~~~~~~~~~~~~~~~~~~~~~~~~~~~~~~~~~~~~~~~~~~~~~~~~~~~~~
You might also like:
Bling the Teacher's Lounge with these FUN "Positive Affirmations" Posters
❤️Follow my store to get notified of half off for the first 48 hours on new products.❤️
You might also like these
Social Emotional Learning Brochure Bundles
Let's connect!
@thecounselingteacherbrandy on Instagram
Report this resource to TPT