Grade 2 Beginning, Middle, End Writing PDF with Foldables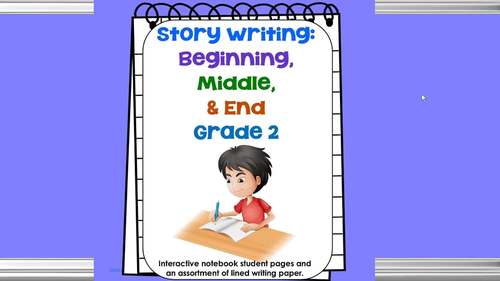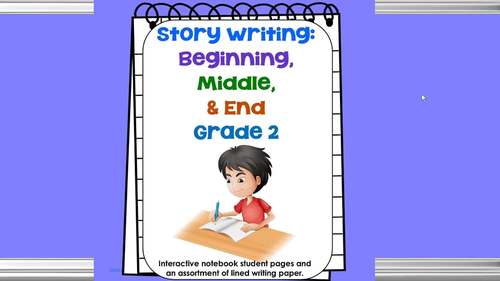 Created By
Wise Owl Factory
Product Description

Standards
Grade 2 Beginning, Middle, End Writing PDF with Foldables
Please also see the preview.
Free printable pages are included in the preview.
Very little preparation required, just print and use.
See also the SMART Board version for grades 1 and 2, which includes most of the pages in this PDF.
See also the grades 1 and 2 version, which includes most of the pages in this PDF.
See also the Power Point and PDF version for grades 1 and 2, which includes most of the pages in this PDF.
3 Printables
The first PDF has has 23 instructional pages.
The second PDF has 40 pages of beginning, middle, and end writing pages.
The third printable has three sections:
Section 1: Foldables (interactive paper notebooks)
Section 2: An assortment of story and or writing binders covers and lined paper
Section 3: Letter sized teaching posters with examples from children's books
A student and teacher writing rubric is included.
Table of Contents:
Pages 5-7
Photo examples
Page 8
Beginning, middle, and end information teaching poster
Pages 9-25
3-part foldable beginning-middle-and-end pre-writing story drawing and writing planning pages with different levels of support
Page 26
Teaching poster for double fold flap foldables
Pages 18-34
Optional double fold flap interactive notebook pages for pre-writing for more about the characters, events, clues, setting, and
sequence of the story
Pages 35-39
Optional chapter lined paper writing covers
Pages 40-41
Beginning of covers and lined paper section
Pages 42-54
Journal and story cover options to print
Pages 55-63
Lined writing paper options to print
Pages 64-79 Teaching posters for beginning, student page on 79
Pages 80-90 Teaching posters for ending, student page on 90
Pages 91– 95 Teaching posters for middle
Pages 96-98 Optional lined writing paper
Pages 99-100 Student and teacher writing rubrics
Page 101 Emotion Word bank
Pages 102-120 Temporal words interactives/foldables
Carolyn Wilhelm
Wise Owl Factory
Log in
to see state-specific standards (only available in the US).
Write narratives in which they recount a well-elaborated event or short sequence of events, include details to describe actions, thoughts, and feelings, use temporal words to signal event order, and provide a sense of closure.
Answer Key
Does not apply
Teaching Duration
Lifelong tool
Report this Resource to TpT