Grade 4 Rocks and Minerals - Earth & Space Systems | Ontario Curriculum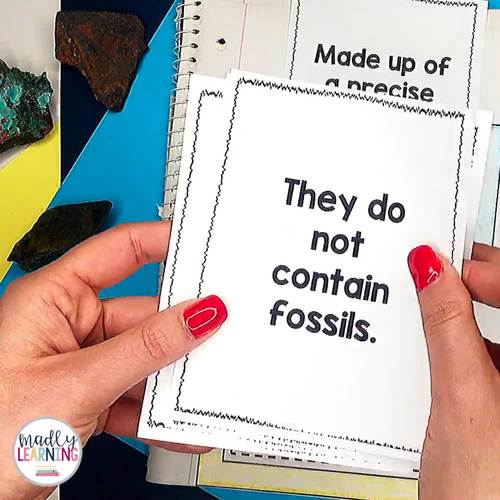 ;
What educators are saying
I'm from Manitoba but this unit fits perfectly with my curriculum as well. I love the inquiry aspects. Thanks!
Love how this helps with inquiry-based learning. Especially helpful if you are newer to using inquiry-based learning.
Also included in
Finally, you will have the full year of all science and social studies units for grade 4. These units will help you implement a student centered, project based inquiry learning program into your classroom. Buy now and you can get all of my Grade 4 Science and Social Studies Bundles in one convenien

Price $69.99

Original Price $85.86

Save $15.87

Now you can get just my Canadian Grade 4 science units plus bonus Research Package for Habitats in one convenient download. This bundle currently includes 4 Science Units for each grade designed for the New Ontario Science curriculum. Each unit is designed with inquiry in mind and includes inquiry a

Price $39.95

Original Price $49.96

Save $10.01

This bundle includes both in-class inquiry units and digital supplementary activities. Be ready for any teaching situation in 2020/2021 and know that you are covered. This resource includes both digital and in-class inquiry units on the following topics. Social Studies Grade 4Physical Regions of C

Price $110.00

Original Price $133.55

Save $23.55
Description
This is a complete unit designed to meet the complete grade four Ontario Curriculum for grade 4. This Unit has everything you will need to cover all of the learning objectives in an engaging and hands-on way that both you and your students will love.
This unit uses current best practices in teaching including inquiry-based learning, differentiated instruction and universal design.
Skip those boring workbooks or repetitive lessons. Students will be engaged in a wide variety of activities each and every lesson.
Wonder Wall Activities
Hands-on Experiments
Interactive Research Activities
Group Work
Independent Work
Inquiry Projects
Use these lessons and activities to meet the following learning goals.
1) Understand the difference between Rocks and Minerals
2) Exploring Rocks and Minerals in our everyday life
3) Describe the properties that are used to identify minerals, (colour, lustre, streak, transparency, hardness)
4) Describe how igneous, sedimentary and metamorphic rocks are formed in the Rock Cycle
5) Describe the characteristics of the three classes of rocks
6) Investigate types of materials that are made of Rocks and Minerals.
7) Choose a product made using Rocks or Minerals to explore for an inquiry project.
8) Explore the Environmental Costs to using Rocks and Minerals
A Set of Rock and Mineral Samples (Although this unit can be used without them) is highly recommended. Using samples of rocks and minerals will allow a much better experience for students in their learning
*****************************************************************************
Other Grade 4 Resources
Gr 4 Social Studies through Inquiry Unit: Physical Regions.
Report this resource to TPT