Graphic Organizers and Reading Response for Any Fiction Text: Print and Digital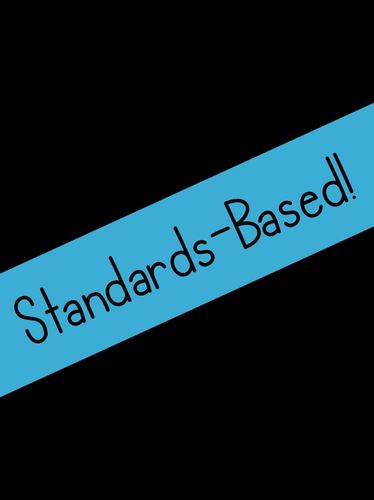 ;
PDF

Google Apps™
Includes Google Apps™
The Teacher-Author indicated this resource includes assets from Google Workspace (e.g. docs, slides, etc.).
What educators are saying
This resource is helping me put together a reading program, during distance learning, that is engaging and meaningful.
Description
As you know, the purpose of a graphic organizer is to help students (or adults!) make sense of information and organize it into a visible, usable fashion. This is so important when working on reading comprehension.
Sometimes using an organizer is all we need from students—a way for them to represent the information we are asking for. Sometimes, however, we want students to organize information for other reasons…like to do a piece of writing. This resource was created to serve both needs. I wanted a way for my students to be able to track their thinking about the texts they read, but also for them to be able to use those notes to complete a short piece of writing to show me their thinking and depth of understanding about a text.
The more I thought about it, the more it made sense, and the more I wanted to be able to be able to quickly consider what skill or learning target I wanted to focus on, and then have a low ink (or digital) way to get students thinking—and then writing about texts.
How is this different than other sets of organizers? Aren't they all the same?
Nope!
There are countless resources out there filled with different graphic organizers. This one is a little different for a few reasons.
★This set of 32 graphic organizers have teaching tips/mini lessons worked right into them to help teach the many components of FICTION reading! (hoping for a nonfiction version soon!)
★This resource has the print AND digital versions of these organizers so you can use them either way.
★This set also has a written component so students can use the organizer to jot down their thinking—but then can "write long' about them to deepen their thinking and work on their writing skills in a meaningful way.
★These organizers are meant to dig deeply into rigorous standards and get students really thinking deeply about texts, not just fill in the blanks.
What should I be looking for?
When I ask students to write about texts, I am looking for a few things:
✔ Are they able to find examples in the text?
✔ Can they explain clearly?
✔ Can they write coherently?
✔ What is their "depth" of understanding?
✔ How reflective are they as they read?
✔ How much scaffolding or "coaching" do they need to make sense of the text?
✔ Does their written work seem to match their reading level?
✔ What instruction needs to happen to support them as readers and writers?
✔ Do the texts they are reading seem to be a good fit for them?
-----------------------------------------------------------------------------------------------------
Want to see some other GOOGLE RESOURCES?
GOOGLE EDITION Reader's Notebook to Use with Any Novel
GOOGLE EDITION "Concept of Equals" Task Cards
GOOGLE EDITION Teaching Dialogue Task Cards
GOOGLE EDITION Algebra Concepts Task Cards (spring theme)
GOOGLE EDITION Strategy Based Problem Solving Task Cards
-----------------------------------------------------------------------------------------------------
⭐ The preview is very thorough, so I invite you to check it out to see exactly what you get! ⭐
All rights reserved by ©The Teacher Studio. Purchase of this resource entitles the purchaser the right to reproduce the pages in limited quantities for single classroom use only. Duplication for an entire school, an entire school system, or commercial purposes is strictly forbidden without written permission from the author at fourthgradestudio@gmail.com. Additional licenses are available at a reduced price.
Report this resource to TPT
Standards
to see state-specific standards (only available in the US).
Ask and answer questions to demonstrate understanding of a text, referring explicitly to the text as the basis for the answers.
Describe characters in a story (e.g., their traits, motivations, or feelings) and explain how their actions contribute to the sequence of events.
Refer to details and examples in a text when explaining what the text says explicitly and when drawing inferences from the text.
Determine a theme of a story, drama, or poem from details in the text; summarize the text.
Describe in depth a character, setting, or event in a story or drama, drawing on specific details in the text (e.g., a character's thoughts, words, or actions).