Growth Mindset Picture Book MEGA BUNDLE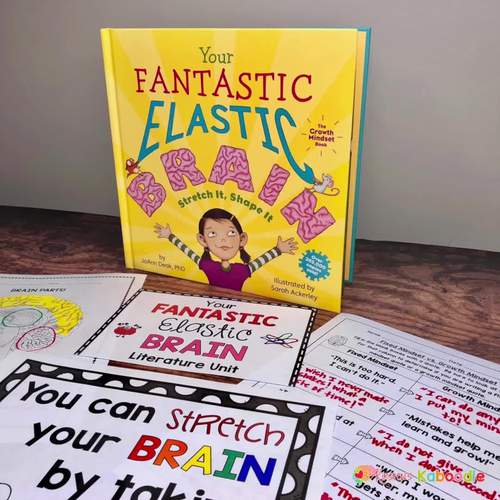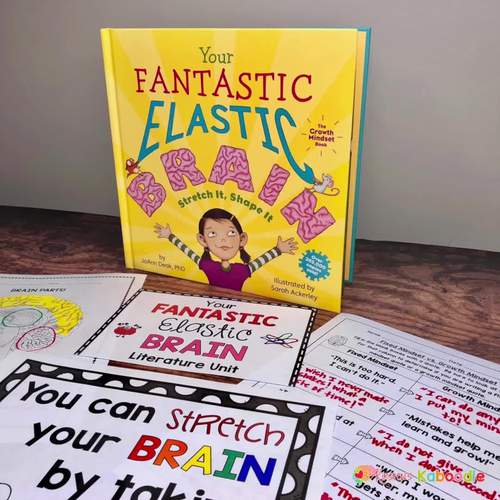 Created By
Kirsten's Kaboodle
Products in this Bundle (13)
showing 1-5 of 13 products
Also included in:
This growth mindset multi-level bundle includes my four largest GROWTH MINDSET BUNDLES for 1st-6th grade. If you teach multi-level classes, this the best value (you get a 20% discount off the original cost of the individual products when you buy this bundle). You will find 40 PRODUCTS which are in

$224.95

$172.00

Save $52.95
Bundle Description
This GROWTH MINDSET MEGA BOOK BUNDLE includes the following titles:
Your Fantastic Elastic Brain by JoAnn Deak (lower grade version)
Your Fantastic Elastic Brain by JoAnn Deak (upper grade version)
The Girl Who Never Made Mistakes by Mark Pett and Gary Rubinstein
We're All Wonders by R.J. Palacio
Rosie Revere, Engineer by Andrea Beaty
The Most Magnificent Thing by Ashley Spires
Bubble Gum Brain by Julia Cook
Beautiful Oops by Barney Saltzberg
The Dot by Peter Reynolds
Jabari Jumps by Gaia Cornwall
What Do You Do With an Idea? by Kobi Yamada
What Do You Do With a Problem? by Kobi Yamada
What Do You Do With a Chance? by Kobi Yamada
This mega bundle is perfect for teachers who serve students in multiple grade levels. The grade ranges cover 1st-5th grade (some units are more appropriate for lower levels and some are more appropriate for upper grades). Librarians, counselors, and special education teachers who serve all levels will find this growth mindset mega bundle particularly useful.
Please take a look at the individual listings for each growth mindset picture book by clicking on the individual listings in the bundle.
You may also be interested in GROWTH MINDSET PRODUCTS found here:
Sign up for access to my EXCLUSIVE FREE RESOURCE LIBRARY AND NEWSLETTER.
For updates on new products and product specials, follow me:
Kirsten Tulsian has 18 years of experience in elementary education. She has been a homeroom teacher for first grade, third grade, and fourth grade, as well as ESL. She has also been a school counselor for grades PK-6, an ESL pullout teacher for K-6, and a Reading Recovery Teacher. She received her Bachelor's degree in elementary education and psychology from The University of Iowa and a Master's of Education in school counseling from Sam Houston State University. She believes that students make the most progress when they are engaged in their hearts as well as their minds. Her resources offer relevant, rigorous, engaging content that nurtures the whole child.
IMPORTANT NOTICE:
Copyright © Kirsten's Kaboodle. All Rights Reserved.
• Purchasing this product gives the purchaser ONE LICENSE to this product. This allows the purchaser the right to reproduce this product for HIS/HER class ONLY.
• Duplication for an entire team, school, or school district is strictly forbidden.
• If other teachers would like copies of this product, please direct them to my store.
• You may not reproduce, redistribute, or post this item on a blog or website for download (free or paid).
• Copying any part of this product (even for a classroom website) is also in violation of the Digital Millennium Copyright Act.
• You may not modify, copy, or alter this product in any way.
• Please feel free to spread the word about this product via social media or blog post. A link to the product (or my store) is much appreciated.
Teaching Duration
Lifelong tool
Report this Resource to TpT