Growth Mindset YETi BOOM Cards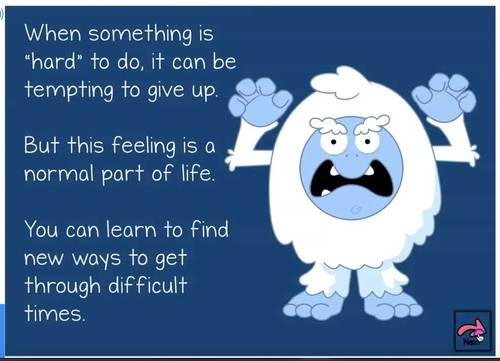 ;
Compatible with Digital Devices
The Teacher-Author has indicated that this resource can be used for device-based learning.
Description
These boom cards focus on making choices that are positive and focus on grit and growth mindset.
Why is Growth Mindset important?
Research by Carol Dweck has shown that students with this mindset are more successful in school because they bounce back from failure and do not get stuck in a negative thinking pattern. These students also self report that they are happier and have more friends.
To use Boom Cards, you must be connected to the Internet. Boom Cards play on modern browsers (Chrome, Safari, Firefox, and Edge). Apps are available for Android, iPads, iPhones, and Kindle Fires. For security and privacy, adults must have a Boom Learning account to use and assign Boom Cards. You will be able to assign the Boom Cards you are buying with "Fast Pins," (play provides instant feedback for self-grading Boom Cards). Fast Play is always a free way for students to engage with Boom Cards decks. For additional assignment options you'll need a premium account. If you are new to Boom Learning, you will be offered a free trial of our premium account. Read here for details: http://bit.ly/BoomTrial.
ASCA Standards
Mindsets:
M 1: Belief in development of whole self, including a healthy balance of mental, social/ emotional and physical well-being
Behavior: Learning Strategies
B-LS 1: Demonstrate critical-thinking skills to make informed decisions

More BOOM!
• Social Emotional Learning BOOM Bundle
• Friendship Skills BOOM Cards
• Social Media and Technology Addiction BOOM Cards
• Test Prep BOOM Cards Game Show
Report this resource to TPT