Halloween Would You Rather YOGA Movement Brain Breaks Digital and Print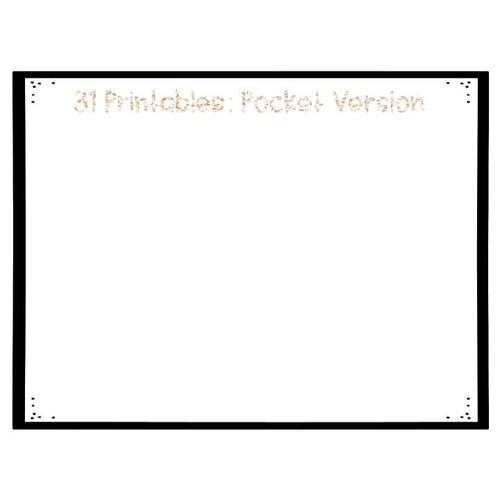 ;
Also included in
This growing movement bundle includes over 210 prompts and can be used all year long! Combining 2 things kids adore: movement and Would You Rather?/This or That? questions, this is the perfect resource for your classroom movement breaks! With children spending more time in front of screens, the nee

Price $24.00

Original Price $48.00

Save $24.00

You'll get 7 Halloween and Autumn Social-Emotional Learning Resources at a discount in this fun BUNDLE!! This SEL bundle is the perfect way to celebrate the Fall season and Halloween in a fun way while focusing on social-emotional learning.Included Resources: ✨Feelings Matching PUZZLES: 30 three-p

Price $10.00

Original Price $20.00

Save $10.00
Description
This fun Halloween activity combines 3 things kids LOVE: Movement, Would You Rather and This or That questions, and Halloween! This is the perfect resource to celebrate Fall or Autumn in a counseling session or for a classroom movement break!

: ✨
✔ 31 Pocket-size printable cards
✔ 31 Full-page printable posters
✔ A Google Slides version
This versatile resource can be used in-person, on screen-share, in small groups, in whole classrooms, with hybrid, or remote learning. Social-emotional learning competencies address include self-awareness and self-regulation.
Not all children celebrate Halloween, so be sure to assess before using this resource. If you are looking for a Fall-themed activity click here. This is also available in my would you rather yoga growing bundle!

Research shows that classroom movement and brain breaks result in improvements in behavior, as well as improvements in on-task behavior. These gentle stretches and movement activities will benefit your students' learning. This activity would be great to do as a movement brain break, health class, physical education/gym class, occupational therapy, counseling, as part of morning meeting, when coming back from a transition, or as an incentive.

Want A Discount? Check Out My: ✨

➜ Would You Rather Brain Breaks Yoga GROWING BUNDLE: The price will go up as new resources are added. You will lock in the price of this resource today and add in new content for free.

➜ Halloween and Fall Social-Emotional Learning BUNDLE!


Who This Resource Is For: ✨

➜ Counselors, social workers, psychologists, speech therapists, occupational therapists, and other related service providers who are working on self-awareness and emotional regulation skills

➜ Teachers, homeschooling parents, and other educators who want to bring more fun, engaging movement activities and social-emotional learning into their classrooms and homes


More Comprehensive SEL Resources You'll Love ✨

☀️ Skills for Big Feelings: ULTIMATE GROWING BUNDLE Coping, Relaxation + Regulation

☀️ All Year Long! Four Seasons Feelings Color by Code Growing Bundle

☀️ 100 Coping Skills Choice Cards - Digital, Print Sorting Mats, Grief Comfort Kit

☀️ Social Emotional IEP Goals & Objectives: S.M.A.R.T. Treatment Planning eBook

☀️ Perspective Taking Theory of Mind Social Skills GROWING BUNDLE!


★☆★☆★☆★


Let's Connect! ✨

❏ Follow my TpT Store for Future Sales

❏ Access my Free Social-Emotional Learning Library

❏ Blog

❏ Instagram

❏ Facebook


★☆★☆★☆★

You can earn TpT Credit toward future purchases by leaving feedback on this product - and I would love to hear from you! ✌
Report this resource to TPT