Handwriting Practice with Letter Formation : Ready? Get Set. Print!™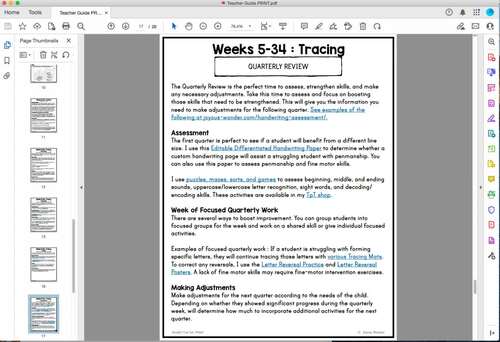 ;
Also included in
Ready? Get Set. Print!™ and Ready? Get Set. Scribe!™ are unique handwriting curriculums that allow children to learn proper letter formation while having loads of fun. Kids can get so overwhelmed when introduced to any style of handwriting. Posture, pencil grip, letter strokes, the starting point o

Price $40.00

Original Price $50.00

Save $10.00

Ready? Get Set. Print!™ is a unique handwriting curriculum that allows children to learn proper letter formation with imaginative lessons. This complete handwriting curriculum is multi-sensory, engaging, and created with kindergarteners in mind. Kids can get so overwhelmed when introduced to any sty

Price $40.00

Original Price $51.50

Save $11.50

Ready? Get Set. Print!™ and Ready? Get Set. Scribe!™ is a unique handwriting curriculum that allows children to learn proper letter formation while having loads of fun. Kids can get so overwhelmed when introduced to any style of handwriting. Posture, pencil grip, letter strokes, the starting point o

Price $85.00

Original Price $111.00

Save $26.00
Description
Ready? Get Set. Print!™ is a unique handwriting curriculum that allows children to learn proper letter formation while having loads of fun.
This packet includs the handwriting lessons ONLY from the Ready? Get Set. Print!™ Complete Curriculum
Kids can get so overwhelmed when introduced to any style of handwriting. Posture, pencil grip, letter strokes, the starting point of each letter, and all the different directions of each stroke are just a few things students are expected to master. Memorizing the complexities of correct penmanship can be very difficult for a little one who is just getting used to their school routine.
These skills can be developed in a way that is not strenuous to the teacher or the student. This curriculum is designed to organize new concepts taught in penmanship in a way that's simple and easily remembered. The lessons are naturally imaginative, so kids easily fit in the instruction and new skills that they are absorbing and applying.
Students learn handwriting strokes that are divided into 6 categories for easy memorization. Categories are named after catchy onomatopoeias that aid students by engaging their senses throughout each lesson. Students call out assigned onomatopoeias as they write each letter stroke, guiding them through each letter.
>>> To see the complete curriculum visit the Handwriting MEGA Bundle <<<
Lessons are concise, made with young learners in mind. They also work great as short daily reviews for 1st and 2nd graders.
• Simple layout, allowing kids to fully concentrate on letter formation.
• Lessons contain a variety of sentence structure, punctuation, and phonemes for practical application and an opportunity to introduce/review other literature components.
• Lessons build upon each other and are ordered with letter confusion in mind.
The ZIP file Includes:
LESSON PLAN & ACTIVITES :
- The Lesson Plan is an overview of the lessons over the course of 36 weeks
- Reference Guide to quickly reference letter strokes, modifications, and the initial letter stroke for each letter,
- Letter Stroke Posters are used to introduce each handwriting stroke
- Handwriting Stroke Cards are used to review letter strokes
TEACHER GUIDE :
- The Teacher Guide explains in detail each lesson, how to modify lessons, and how to further support letter reversals.
PRINT HANDWRITING PACKET (223 pages of practicing penmanship) :
- Lessons A-B: 9 pages that teach and review the foundational letter strokes that form each letter.
- Lessons 1-26: 5 unique pages dedicated to each letter
- Bonus Pages (Blank page, all lowercase letters, all uppercase letters, advanced phonemes)
Phonemes introduce phonics throughout the curriculum. Available in 2 options:
Primary Phonemes - Long / Short Vowel and Consonant Sound
Advanced - Long / Short / Broad Vowel and Regular / Broad Consonant Sounds
To see details visit joyous-wonder.com/what-your-handwriting-lessons-are-missing/.
Are you looking for the Cursive Penmanship Practice ?
Complete your handwriting curriculum with these supports :
Print Desk Name Plates : Editable Desk Strips
Print / Manuscript Letter Tiles
Alphabet Posters / Banners : Print
Earn TpT Store Credit towards your next purchase!
Teachers Pay Teachers will give you credit each time you leave feedback on a purchased item. (All of my resources include detailed instructions on how to leave feedback on your purchases.)
You can also search for Joyous Wonder at :
Facebook ❤ Pinterest ❤ Instagram
Thanks for stopping by!
Carmen
Report this resource to TPT
Standards
to see state-specific standards (only available in the US).
Print many upper- and lowercase letters.