Hidden Sight Words Vol. 1-6 Worksheets BUNDLE - Heidi Songs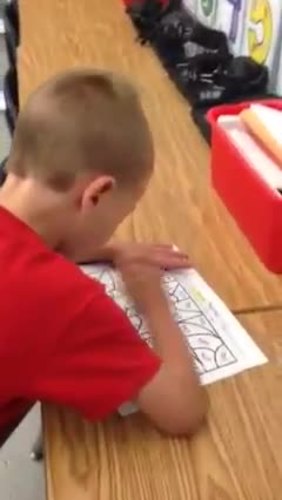 ;
What educators are saying
We love all things HeidiSongs in my classroom! We used them as a quick morning work or as a supplemental activity for Heidi's sight word songs!
This has motivated my students so much when learning new sight words this week! Love this resource so much :)
Products in this Bundle (6)
showing 1-5 of 6 products
Also included in
This set includes all of the Hidden Worksheets that HeidiSongs created, including: Sight Words Vols. 1-6, CVC Sets 1 & 2, Alphabet, Hidden Numbers 1-30, Hidden Numerals 1-30, and Hidden Parts of Speech.That's 10 worksheet files, all of the Hidden Word/Letter/Number Worksheets in one convenient s

Price $55.00

Original Price $68.00

Save $13.00
Description
HeidiSongs Sight Words 1-6 Hidden Sight Word Worksheets, all six volumes in one convenient set! We've combined all six volumes for our Hidden Sight Word Worksheets into one set at a discounted price! ($11 off!) All of the worksheets that you will find on each of the individual volumes are included in this set, nothing is left out.
Children use their visual discrimination and reading skills to find the target sight word and color in the section that it is in. When finished correctly, the word itself is revealed! The children LOVE this, and enjoy proudly showing off their finished papers. Kids have the option of coloring in the rest of the words or not at the teacher's discretion, allowing teachers to let this activity last a longer or shorter time as needed for classroom management purposes. These worksheets also make a great resource for homework or independent class time, since they are practically self checking.
This comes as a .zip file, with each volume as its own file, so you can easily find and work with certain volumes and specific words you want your kids to work on.
Here are the included words:
Volume 1:
and, are, can, for, go, have, he, here, is, like, me, my, of, on, play, said, see, she, that, the, they, to, was, with, you
Volume 2:
red, orange, yellow, green, blue, purple, brown, black, white, gray, pink, an, at, big, do, down, has, in, it, no, not, small, this, too, up, we, what, who, yes.
Volume 3:
again, away, because, come, could, help, house, how, jump, little, look, make, one, run, should, their, there, they're, three, to, too, two, want, we're, were, when, where, who, why, and would.
Volume 4:
A , all, am, as, be, by, came, dear, did, friend, from, good, had, his, I, if, love, made, nice, now, out, over, put, some, then, very, will, and your.
Volume 5:
zero, one, two, three, four, five, six, seven, eight, nine, ten, about, around, but, eat, fight, find, funny, get, into, new, ride, please, pretty, saw, say, says, so, under, which.
Volume 6:
ask, ate, day, does, every, give, going, her, him, just, many, must, no, off, only, our, ran, show, soon, take, them, think, walk, well, went, yes.
Follow this link for a list of all the words and which volume they are in:
Sight Word List in Alphabetical Order
Here are more Hidden Worksheets!
-COMPLETE Hidden Worksheets BUNDLE: Letters, Numbers, CVC, Sight Words *Discounted!*
-Hidden Sight Word Worksheets Volume 1
-Hidden Sight Word Worksheets Volume 2
-Hidden Sight Word Worksheets Volume 3
-Hidden Sight Word Worksheets Volume 4
-Hidden Sight Word Worksheets Volume 5
-Hidden Sight Word Worksheets Volume 6
Be sure to check out our many musical resources on https://www.heidisongs.com/, and try out a free 30 day trial of our internet streaming videos on https://www.heidisongs.tv!
Report this resource to TPT
Standards
to see state-specific standards (only available in the US).
Demonstrate understanding of the organization and basic features of print.
Know and apply grade-level phonics and word analysis skills in decoding words.
Recognize the distinguishing features of a sentence (e.g., first word, capitalization, ending punctuation).
Know and apply grade-level phonics and word analysis skills in decoding words.
Use a combination of drawing, dictating, and writing to compose informative/explanatory texts in which they name what they are writing about and supply some information about the topic.